Book of Unwritten Tales dev Kickstarts turn-based strategy game Battle Worlds: Kronos
Inspired by Advance Wars, no less.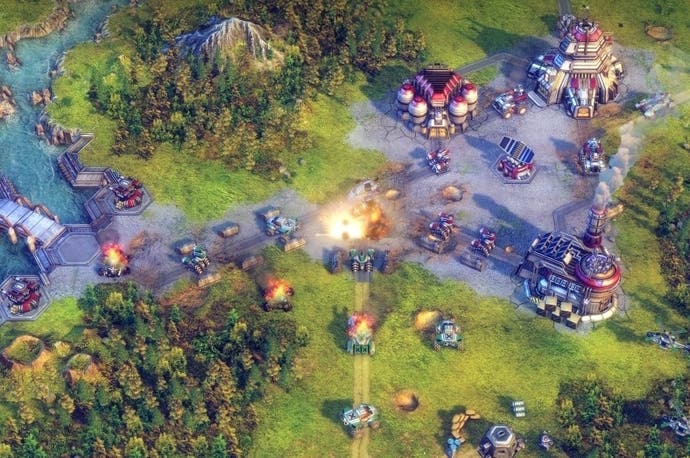 Book of Unwritten Tales developer King Art has successfully Kickstarted a turn-based strategy game inspired by the wonderful Advance Wars.
It's called Battle Worlds: Kronos, it's futuristic but not ridiculously so, and it's easy on the eye - in a bright, clean, cartoony kind of way.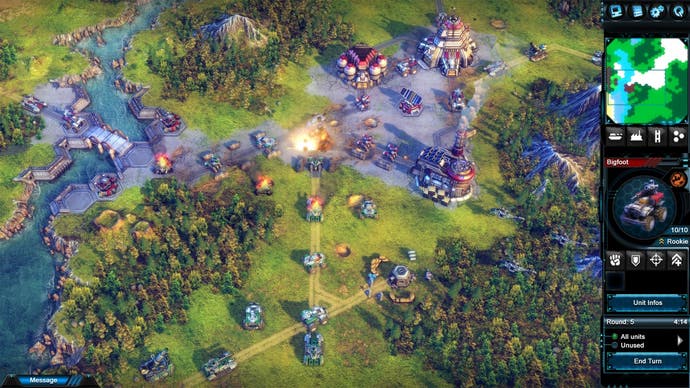 King Art needed $120,000 and has already raised $172,366 with 19 days to go.
"Let us develop something we are all passionate about," pitched King Art, "turn-based gameplay, pure and simple; a strategy game for experienced gamers."
Battle Worlds: Kronos has a single-player campaign, single-player challenge maps, live multiplayer and asynchronous multiplayer, and a map editor to boot.
It's in development for PC (Windows and Linux) and Mac and is due out at the end of the year. A Steam Greenlight campaign is also under way.
King Art needed Kickstarter because no publishers would pick Battle Worlds: Kronos up when it was shopped around in alpha form. Either there was no deal offered or the deal was wrong.
The $120,000 sum that King Art sought won't pay for all of the game's development. It'll be about a third of the total budget ($300,000).
"We've spent as much of our own money on the game as possible and we'll work long evenings and on the weekends for this project," explained King Art on the Battle Worlds: Kronos Kickstarter page.
"But for outsourcing costs (music, effects, some of the arts, voice acting) we need cash. And that's where we need your help. Your contribution will make this project possible, it will ensure our vision of a great game."
The more money that floods in, the more content King Art can afford to develop. At $250,000, King Art will add iPad, Ouya and Android tablet versions, too.
Book of Unwritten Tales is King Art's widely acclaimed point-and-click adventure game that was released a few years ago. It's available now on Steam for £18.