Bloodborne release date confirmed
UPDATE: Watch 30 minutes of gameplay and a new trailer.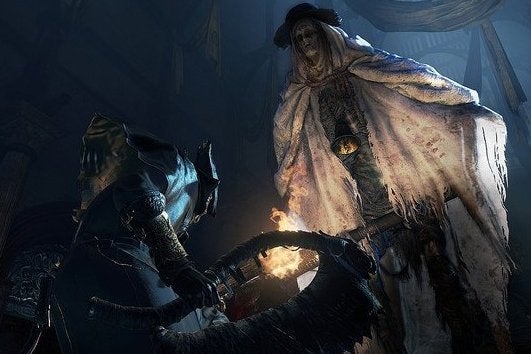 UPDATE 18/09/2014 6.30pm The entirety of Bloodborne's Tokyo Games Show demo has been revealed via Open World Games.
It's the same content as the E3 demo, only now we get to see the entire thing. The player dies a fair few times, so you might want to skip around a bit, but the advantage of this is we get to see them experiment with different equipment sets as they traverse the rotten alleys of Yharnam.
ORIGINAL STORY 18/09/2014 7.51am Souls successor Bloodborne releases on Friday 6th February 2015, Sony has announced.
From Software and Sony Japan Studio's dark PlayStation 4 exclusive also has a new trailer, below, released as part of the game's showing at this week's Tokyo Game Show.
Sony Computer Entertainment America announced a Bloodborne Collector's Edition, which includes a steelbook collector's case, an art book and the soundtrack. There's no word yet on a similar offering for Europe, but in a note on the PlayStation Blog, Sony Japan Studio producer Masaaki Yamagiwa said: "We'll have more news to share on pre-order items and editions in the future, so stay tuned to PlayStation Blog!"
Bloodborne is described as a gothic horror, with fast-paced combat, transforming weapons, RPG progression and online features.
The video shows off new environments, new enemies, the ally NPC as well as some of the online functionality, including co-operative and asynchronous play.
Tom Morgan went hands on with the game at Gamescom in August. Check out his Bloodborne preview for more.