Blood Bowl 2 set for PS4, Xbox One and PC
Kicks off spring 2015.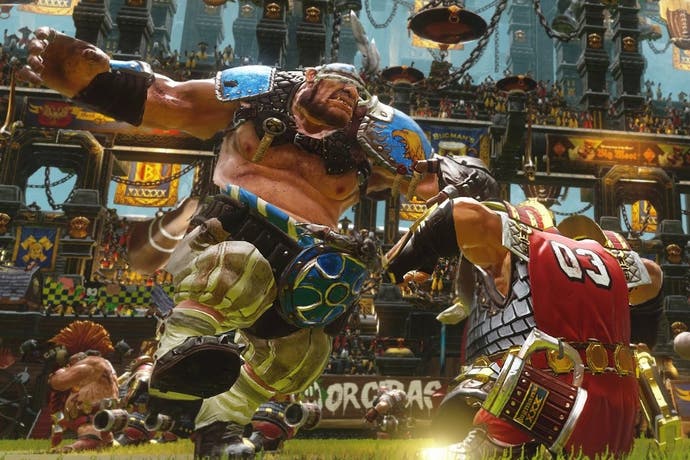 Cyanide Studio's Blood Bowl 2 will release on PlayStation 4 and Xbox One as well as PC, publisher Focus Home Interactive has announced.
It's due out spring 2015, Focus said.
There's a teaser trailer, below, sans gameplay, unfortunately.
Cyanide was the developer of 2009's Blood Bowl, the video game based on Games Workshop's violent American Football-themed Warhammer spin-off board game.
Like Blood Bowl 1, Blood Bowl 2 is a turn-based strategy game, but it's built on a new game engine that should result in better graphics. Commenting duo Jim Johnson and Bob Bifford return.