Blood Bowl 2 release pushed back to September
Scrum-diddly-umptious?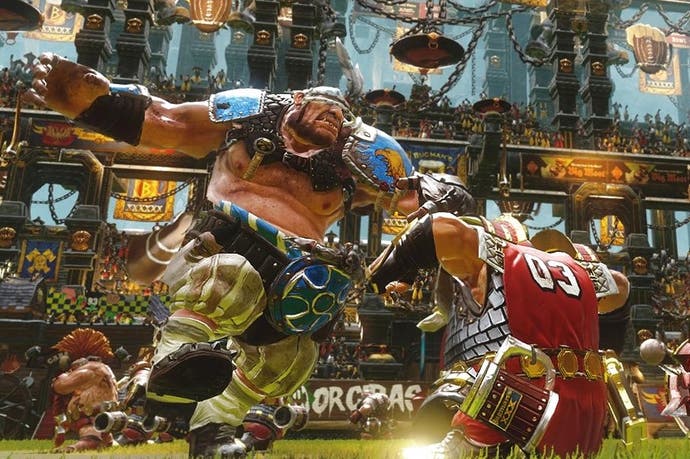 The PC, PlayStation 4 and Xbox One release of Blood Bowl 2 has been pushed back to 22nd September 2015.
Publisher Focus Home Interactive did this "in order to ensure that players would enjoy the most polished foundations possible", its email said.
As a 'thank you for your patience', Focus Home will give any pre-orderers an extra race in the game - either the Lizardmen or the Wood Elves. Pre-orderers also get access to the multiplayer beta demo a "few weeks" before the release of the game.
Blood Bowl 2 is a turn-based strategy game adapted from Games Workshop's 'what if our fantasy world did American football?' tabletop game. French developer Cyanide, maker of Blood Bowl 1, is behind the game.
Blood Bowl 1, released on PC in 2009, left plenty of room for improvement. There's a new engine underpinning the sequel, there are new platforms thrown into the mix, and the new video below should give you an idea of what it will all be like. Big, chunky and, I hope, satisfying.