Blackwell Epiphany is coming to haunt your PC this autumn
The original ghost detective comes out of retirement.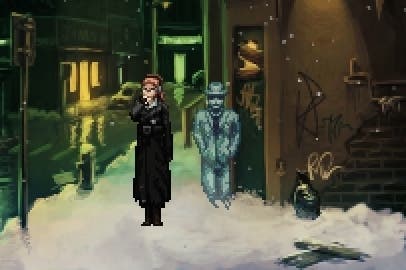 The fifth game in Wadjet Eye's cult-favourite adventure game series, Blackwell, is coming to PC this autumn with Blackwell Epiphany.
Wadjet Eye president and CCO Dave Gilbert announced the game earlier today on the Adventure Games Studios forum, where he noted voice actors Rebecca Whittaker and Abe Goldfarb and will reprise their roles as paranormal investgator Rosa Blackwell and her nonchalant Rat Pack-era ghost detective partner Joey.
Epiphany will be the longest and darkest game in the series' history. "Each Blackwell game gets longer and more complex with each installment, and this one is no exception," Gilbert told IndieStatik. "It's also a LOT darker in many respects, and I'm trying to step out of my comfort zone more than I have before."
Check out the first screenshots of Blackwell Epiphany below.