Black Rock details Split/Second DLC
Liveries! Cars! New environment!
Black Rock Studios will release four downloadable content packs, including a new environment, for its arcade racer Split/Second: Velocity.
The first three will be vehicle-orientated and are due "in the next couple of weeks", starting with new liveries for Elite vehicles.
After that we're told to expect a new "High Octane Supercar Pack". Check out the screenshot below for an example.
Those will presumably cost money, because the post announcing the DLC on Black Rock's Facebook page makes a point of noting that the third will be free. It's a special edition vehicle based on the Ryback Cyclone.
The three packs are all due for PS3 and Xbox 360, but there's no word on PC yet.
Finally, the Brighton-based developer plans to release a "major DLC pack featuring a new environment" for the game in September.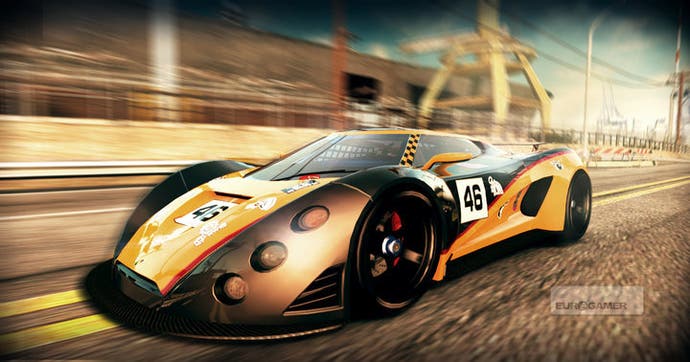 Split/Second: Velocity came out for PC, PS3 and Xbox 360 in May and allows players to trigger explosions and track-changing demolitions to take down their opponents and make progress through the field.
We thought it was wicked fun, as you'll know if you read our 8/10 review.
Publisher Disney recently announced that racing port specialist Sumo Digital is bringing the game to PSP this autumn.