Birdie and Cammy confirmed for Street Fighter V
PS4 beta begins in July.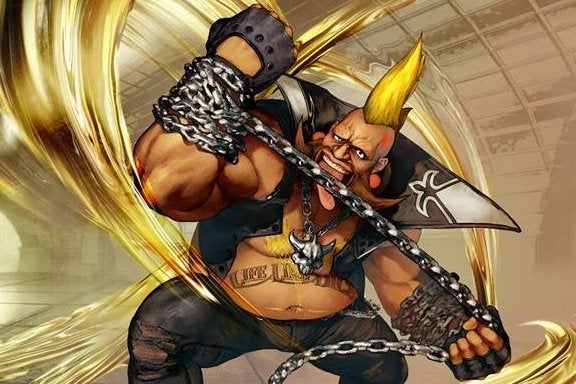 Capcom has announced two new characters for fighting game Street Fighter V: Cammy and Birdie.
Cammy will be familiar to fans of the series - she's been in most of the games released in recent years. Birdie, though, is more obscure. The bulging British punk rocker hasn't been seen since the Street Fighter Alpha series.
Here's the Birdie blurb, from Capcom's Peter "ComboFiend" Rosas over at Capcom Unity:
Birdie's V-Skill is called Break Time. There are three versions: depending on the direction you push when activating the V-Skill, Birdie will pull one of three different items from his pocket. A banana peel trips up his opponents, an energy drink is rolled as a projectile, and a donut that is eaten for a major V-Gauge boost.
Check Cammy and Birdie in action in the video below.
Meanwhile, Sony announced the first online beta test for Street Fighter V is PS4 exclusive, and begins 23rd July for a period of five days.
European players who want in on the action need to register their interest at StreetFighter.com. There will be more beta tests during the rest of the year.
Street Fighter V is due out on PC and PS4 spring 2016.