Big Fallout 76 update goes live, lets you build a second home
And reset your S.P.E.C.I.A.L.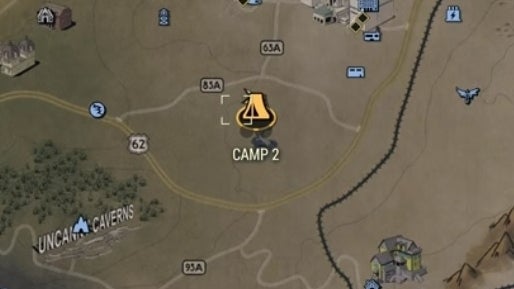 Fallout 76's big Locked & Loaded update goes live today.
The update adds a raft of new features, chief among them the ability to build a second home.
More specifically, the new C.A.M.P. slots feature lets you build and maintain a second C.A.M.P. in addition to your current home.
The update also lets you reboot your S.P.E.C.I.A.L. for the first time. After level 25, you can use Punch Card Machines to reset your S.P.E.C.I.A.L., change your perks, and save them into one of two custom loadouts.
Locked & Loaded launches alongside the start of Season 4, and makes user interface improvements, such as the addition of an aim assist option in the settings, a batch crafting slider in workbenches, and a big update for the world activity menu.
The patch is pretty hefty. Here's how the various platforms weigh in:
PC (Bethesda.net): 22GB
PC (Microsoft Store): 62.3GB
PC (Steam): 11.2GB
PlayStation 4: 58.6GB
Xbox One: 65.7GB
I haven't played Fallout 76 since I took a look at, and very much enjoyed, the addition of NPCs back in April 2020, but I'm tempted to dip back in now, particularly with the S.P.E.C.I.A.L. reset option on the table (I certainly made mistakes here with my main character).
The patch notes are over on Bethesda's website.