Bethesda removes paid mods in Skyrim
UPDATE: Valve is refunding all mod purchases.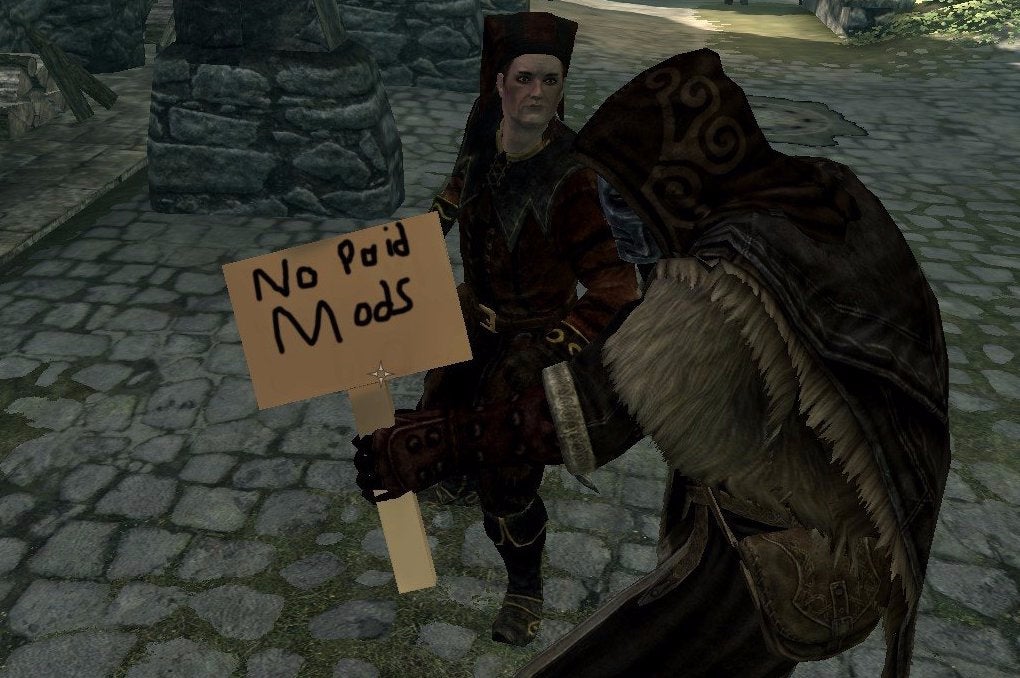 UPDATE 28/04/2015 1.22am: Valve has stated that it will offer full refunds on all Skyrim mods purchased in the few days paid mods were available.
"We've done this because it's clear we didn't understand exactly what we were doing," Valve said in a community update. "We've been shipping many features over the years aimed at allowing community creators to receive a share of the rewards, and in the past, they've been received well. It's obvious now that this case is different."
"Our main goals were to allow mod makers the opportunity to work on their mods full time if they wanted to, and to encourage developers to provide better support to their mod communities," Valve explained. "We thought this would result in better mods for everyone, both free & paid. We wanted more great mods becoming great products, like Dota, Counter-strike, DayZ, and Killing Floor, and we wanted that to happen organically for any mod maker who wanted to take a shot at it.
"But we underestimated the differences between our previously successful revenue sharing models, and the addition of paid mods to Skyrim's workshop. We understand our own game's communities pretty well, but stepping into an established, years old modding community in Skyrim was probably not the right place to start iterating. We think this made us miss the mark pretty badly, even though we believe there's a useful feature somewhere here. "
ORIGINAL STORY 28/04/2015 12.33am: After much debate, Skyrim publisher Bethesda has removed the option to sell Skyrim mods on Steam.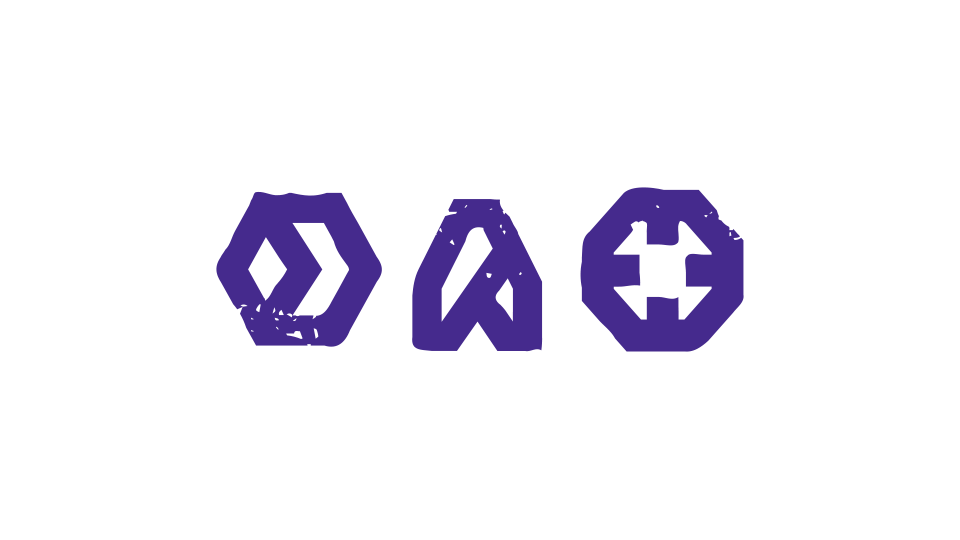 "After discussion with Valve, and listening to our community, paid mods are being removed from Steam Workshop," the publisher stated on its blog. "Even though we had the best intentions, the feedback has been clear - this is not a feature you want. Your support means everything to us, and we hear you."
Prior to that - in the same blog entry no less - Bethesda wrote a lengthy explanation on why it decided to allow paid mods and why only 25 per cent of that revenue would have gone to the mod creators.
First off, the Skyrim publisher shared its philosophy on why it decided to allow mod user to charge for content. "We believe most mods should be free. But we also believe our community wants to reward the very best creators, and that they deserve to be rewarded," the publisher said. "We believe the best should be paid for their work and treated like the game developers they are. But again, we don't think it's right for us to decide who those creators are or what they create."
"We also don't think we should tell the developer what to charge. That is their decision, and it's up to the players to decide if that is a good value," Bethesda continued. "There are certainly other ways of supporting modders, through donations and other options. We are in favour of all of them. One doesn't replace another, and we want the choice to be the community's. Yet, in just one day, a popular mod developer made more on the Skyrim paid workshop than he made in all the years he asked for donations."
That being said, Bethesda isn't blind to the teething issues paid mods have faced. "Opening up a market like this is full of problems," the Skyrim publisher admitted. "They are all the same problems every software developer faces (support, theft, etc.), and the solutions are the same. Valve has done a great job addressing those, but there will be new ones, and we're confident those will get solved over time also. If the system shows that it needs curation, we'll consider it, but we believe that should be a last resort."
This is all well and good, but what about the fact that modders only receive 25 per cent of the revenue off their own work? This has certainly been a point of contention among many. On the surface, it certainly sounds stingy.
Not so, says Bethesda. It explained that Steam gets 30 per cent of everything on the service, just as it does with any game. "This is standard across all digital distributions services and we think Valve deserves this. No debate for us there," Bethesda stated.
The more iffy point is that Bethesda receives 45 per cent of the rest while the modders only receive 25. The publisher called this split "the current industry standard" and said it worked with Valve to determine that this is "the best place to start."
Comparatively, writing fan-fiction on Amazon's Kindle Worlds entitles users to only 15-25 per cent of the profits, and in that case fans are getting only IP access, not content or tools.
It also said that under the paid model "some modders [are] making more money than the studio members whose content is being edited."
"This is not some money grabbing scheme by us. Even this weekend, when Skyrim was free for all, mod sales represented less than one per cent of our Steam revenue," Bethesda added. "More games are coming to Paid Mods on Steam soon, and many will be at 25 per cent, and many won't. We'll figure out over time what feels right for us and our community. If it needs to change, we'll change it."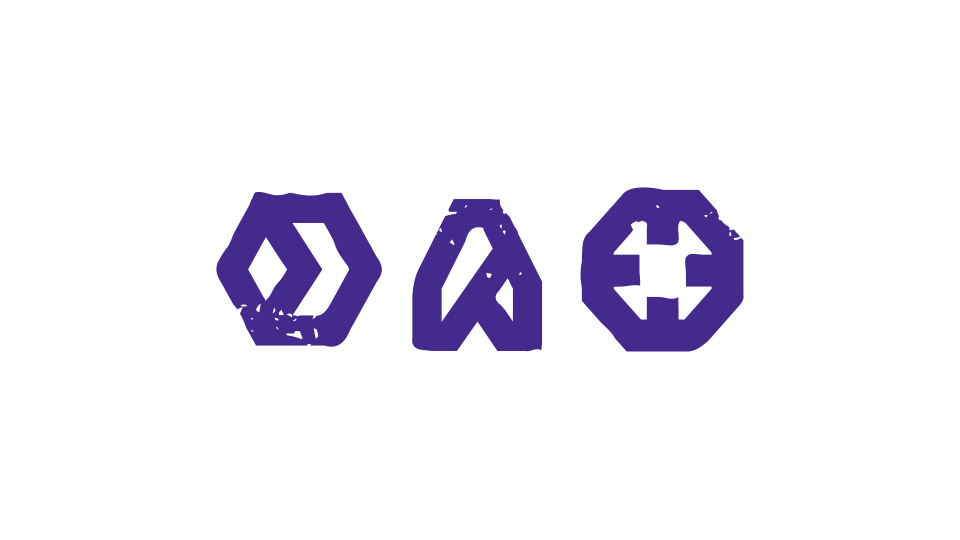 Regarding issues of DRM, Bethesda stated that it's opposed to such systems and has been for quite some time. "Some are concerned that this whole thing is leading to a world where mods are tied to one system, DRM'd and not allowed to be freely accessed. That is the exact opposite of what we stand for," it explained. "Not only do we want more mods, easier to access, we're anti-DRM as far as we can be. Most people don't know, but our very own Skyrim DLC has zero DRM. We shipped Oblivion with no DRM because we didn't like how it affected the game."
"There are things we can control, and things we can't. Our belief still stands that our community knows best, and they will decide how modding should work. We think it's important to offer choice where there hasn't been before."
"We are listening and will make changes as necessary," Bethesda stated, before making changes as necessary.
On the other side of the fence, one of the most popular Skyrim mods gives players a protest sign saying "free the mods" on one side and "no paid mods" on the other. This has an average rating of five stars across a user pool of 9967 ratings.
Meanwhile, the change.org petition against paid mods increased to 133,012 supporters before it finally achieved its goal. "We got Valve and Bethesda to roll back the paywall that they have created and saved our modding community," wrote petition creator Cyand Wondel.
"I hope this shows that all of you that if you unite against something and truly to reach for the goal, you will achieve what you have set for."