Bethesda extends Fallout 76 Nuclear Winter pre-beta
Rad.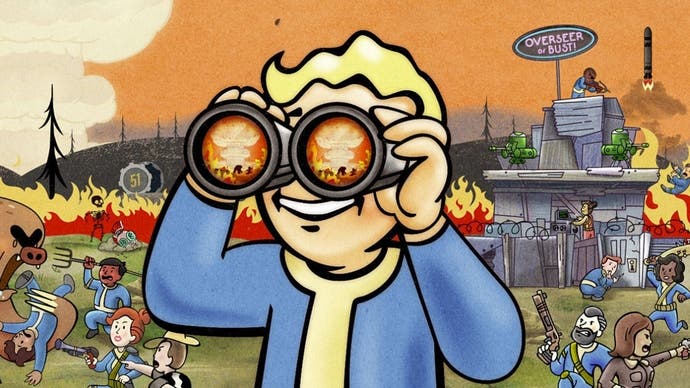 Bethesda has extended the pre-beta of Fallout 76's Nuclear Winter mode.
The battle royale, unveiled at launched at E3 last weekend, has gone down well with Fallout 76 players, and so Bethesda has decided to keep it around and update it for the foreseeable.
"We've been blown away by the reactions and responses we've been seeing all week to Nuclear Winter," Bethesda said in an updated blog post.
"It has been so amazing to read all your experiences and see everything you've been sharing. There are so many incredible up-and-coming Overseers! Vault 51 is lucky.
"With all the excitement and popularity, we wanted to let you know that the pre-beta sneak peek of Nuclear Winter will remain on and continue to receive updates, so keep sharing your feedback. There's more to come! Thank you again for playing, sharing, and being the best community there is."
Nuclear Winter splits 52 players into squads then sets them loose in a fight to the death, all in a bid to be the last team standing - and all while a perilous ring of fire slowly closes in. Our Ian Higton won his first match - mainly by luck.
Fallout 76 is currently amid a free trial that ends on Monday, 17th June. So, if you fancy giving the battle royale mode a shot this weekend, there's still time. All progress carries over to the full game, if you buy it.