Bethesda details the new boozy crafting system coming soon to Fallout 76
"Consume Nukashine responsibly."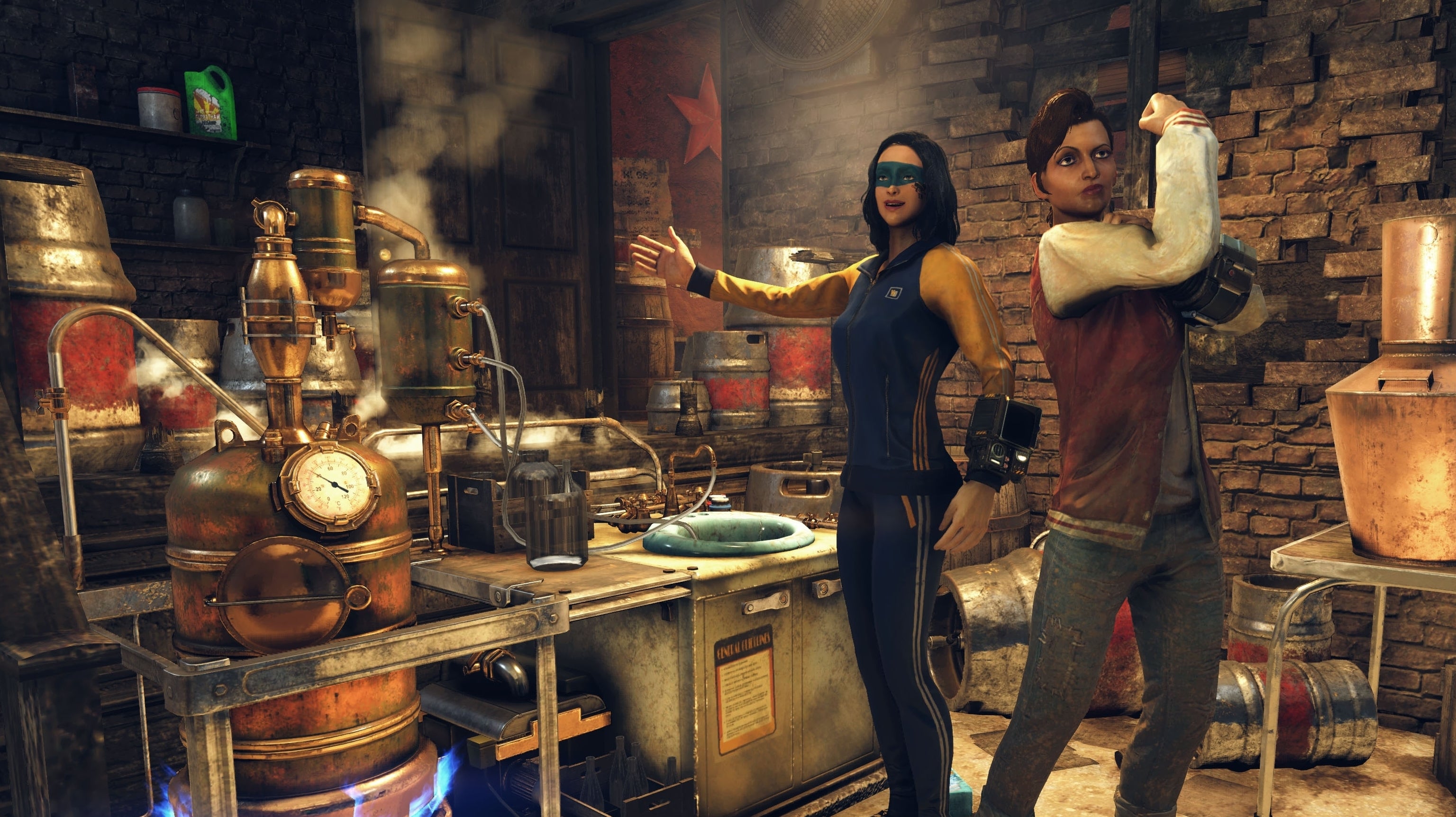 Further to its 2019 roadmap, Bethesda has outlined what's next for Fallout 76, including details of its new Brewing and Distilling crafting system.
"As we start moving down the road toward our next patch, we're ready to share more details on what's coming in Wild Appalachia this March - starting with a crash course on the all-new Brewing and Distilling crafting system!" said Bethesda in a new blog post.
"Your path to becoming the Wasteland's premiere bartender will begin near Vault-Tec University. There you will relive the glory days of VTU's finest and discover the mischief they got up to outside of the classroom. Your continued studies will lead you to a notorious speakeasy, introduce you to Biv-Appalachia's tipsiest robot, and teach you to craft the illicit Nukashine using the all-new Brewing Station."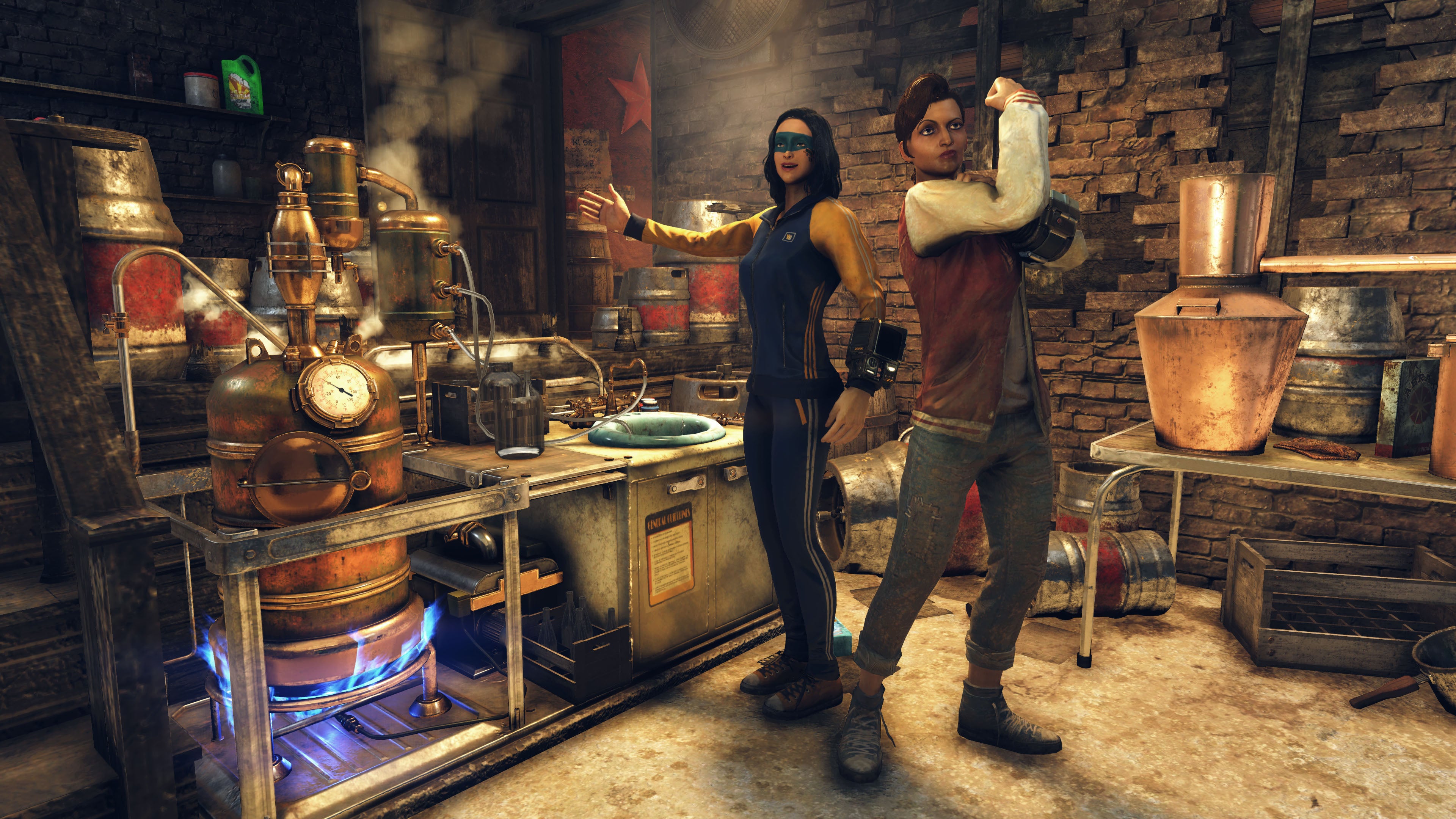 The post then goes to detail how players can get the most out of the new Brewing and Distilling crafting system, including wine, spirits, beers, and mixed drinks, as well as the effects imbibing will cause (which vary depending on whether they're "fresh" or "vintage").
Firecracker Whiskey, for example, will see you damage not just your enemies but also yourself in its fresh form, whereas as a vintage drink, it will set enemies on fire from your ballistic and melee attacks. Hoppy Hunter beer, on the other hand, will give you increased scope stability and damage to animals, but reduced VATS accuracy.
"Looking ahead, we're planning to serve up even more options in future updates that will help you add a little more "punch" to every party you throw. Keep an eye out for more details over the coming weeks," the post concludes. "Oh, and before you go, do be sure to consume Nukashine responsibly-it may make you feel like taking on the world, but you just never know where those Nuka-fueled adventures may lead."
You can get hammered in Fallout 76 from 12th March, 2019, with the next update - Fasnacht Parade - out on 19th March, 2019. Appalachia's big addition, a new Survival mode which has already raised a few eyebrows, arrives on March 26th, and is described as a "higher-stakes PvP experience with fewer restrictions, increased rewards, and new challenges".