Behold the Minecraft grass block-themed Xbox One S
UPDATE: Exclusive to Argos and Sainsbury's, priced £350.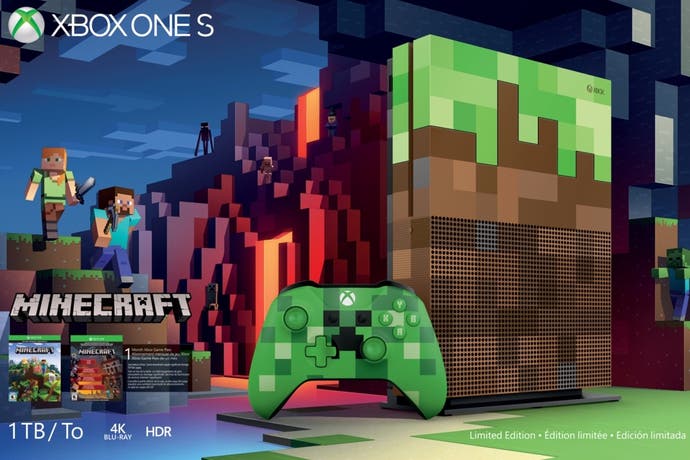 UPDATE 21st AUGUST 12PM BST: The Minecraft Xbox One S bundle will be exclusive to retailers Argos and Sainsbury's in the UK, and be priced £350, Argos has confirmed.
UPDATE 21ST AUGUST 9AM BST: The website for the 1TB Xbox One S Minecraft Limited Edition Bundle is live. It lists the price as £400 but when you add the console to your shopping basket the price changes to £350.
The page also gives us a better look at the charming pink piggy pad, which has an adorable little curly tale on the back. It's not included with the console bundle but comes out separately 12th September for £65.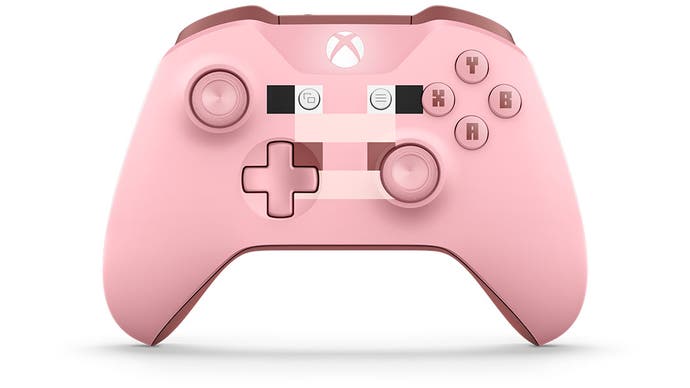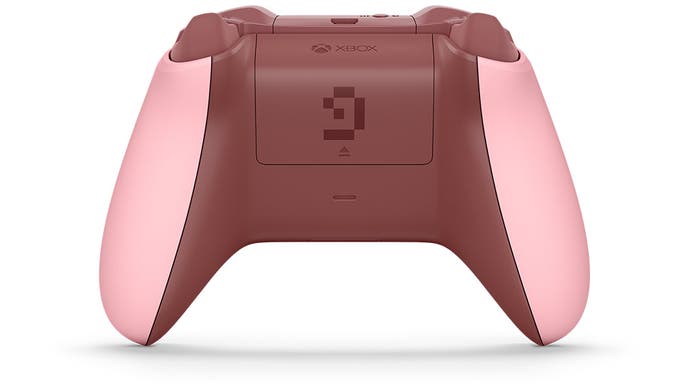 UPDATE 20TH AUGUST 9.15PM BST: The Minecraft Xbox One was confirmed and revealed during the Microsoft Gamescom press conference. This will be the first Xbox One to have transparent casing on the underside and has custom sounds when you boot it up. In addition to the Creeper controller, with the TNT on the back, there will be a pig controller with a curly tail on the back.
In the Minecraft 1TB Xbox One bundle will be console, a vertical stand, the Creeper controller, the Minecraft game, the Redstone skin pack and a free month of Realms. Pre-order starts now and the bundle arrives 3rd October.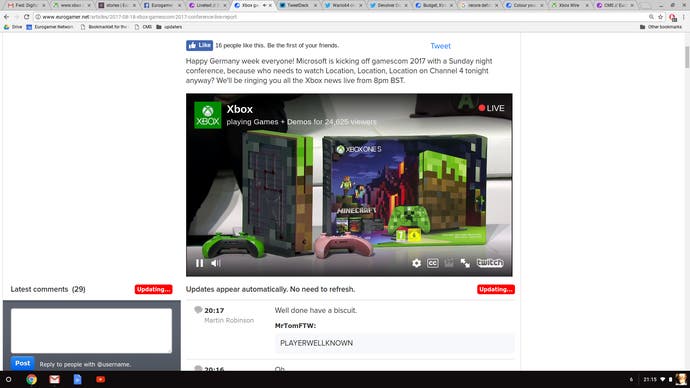 ORIGINAL STORY 20TH AUGUST 8PM BST: Microsoft appears poised to reveal a Minecraft-themed Xbox One S during the Gamescom press conference underway now.
The limited edition Xbox One S console is coloured green and brown like a grass square in Minecraft, judging by a leak reported by Italian site Surface Phone Italia (via The Verge), and presented in the game's iconic blocky style. The controller, too, is green and blocky, with a TNT logo by the battery pack.
Microsoft is of course the owner of Minecraft, having paid a cool $2.5bn for the game and developer Mojang in 2014. The game's creator, Markus Persson - alias Notch - now lives in what was once the most expensive house in Hollywood.
Presumably the bundle comes pre-installed with Minecraft. When it will launch we will have to wait and see.