Behold the first Final Fantasy 14 PS3 screenshots
They show the console UI but suffer compared to PC.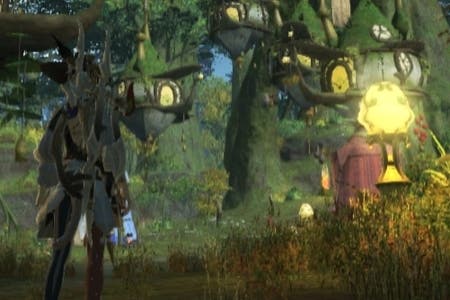 Final Fantasy 14 Online has been a long time coming on PS3. So far all the focus has been on the troubled PC version and how the relaunch, dubbed A Realm Reborn, will be all snazzy and great and look really lovely. And it does look like nice, whatever you think about it being too little too late.
But the PS3 version of A Realm Reborn, which will launch at the same time, suffers in comparison. That's judging by the first batch of screenshots put out by Square Enix today.
Perhaps these simply highlight the gulf between high-end PC gaming and current generation consoles today. Perhaps the differences aren't so noticeable when the image is moving. Maybe I'm overreacting. At least the text looks nice and crisp and we can see how the console UI will work.
The memo from Square Enix also specified a 2013 release date for both PC and PS3 versions of the MMO. There had been a faint whiff of a late 2012 release before now.
The pictures are best viewed in full resolution.