Battlefield 3 PC patch launches tomorrow
Still no word on Xbox 360.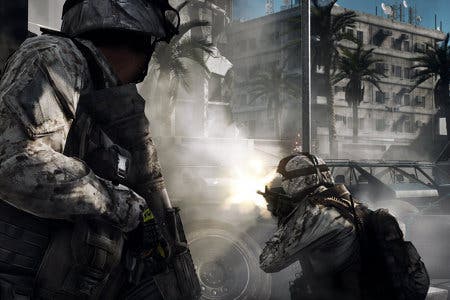 The gargantuan Battlefield 3 patch that launched yesterday on PlayStation 3 hits PC tomorrow, Thursday, 29th March, developer DICE has confirmed.
DICE global Battlefield community manager Daniel Matros told fans to expect maintenance from 9am to 11.30am CET as the EA-owned developer pulls the appropriate levels and pushes the big red buttons before launch.
However, there is still no word on when the patch will launch for Xbox 360. The latest we have is it's "coming soon".
The Battlefield 3 patch, which we detailed last week, includes a raft of changes to gameplay. With specific regard to the PC version, it fixes server operation and improves the commo-rose based on player feedback.