Battlefield 3 patch on day one
UPDATE: Has "all the final stuff", says DICE.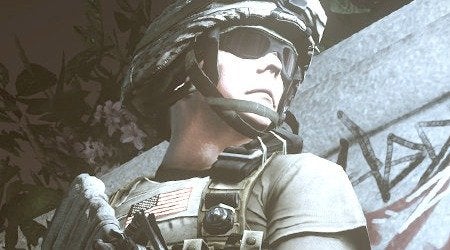 UPDATE: Battlefield 3 lead game designer David Goldfarb has said the Battlefield 3 day one patch adds "all the final stuff" to the game.
ORIGINAL STORY: Battlefield 3 launches tomorrow with a meaty day one patch.
On Xbox 360 the patch is 167MB.
Presumably it affects the game's multiplayer. We've asked EA for patch notes and information relating to the PC and PlayStation 3 versions of the first-person shooter.