Battlefield 3: Aftermath release dates and first trailer
I'm squinting but I can't see any Camaros.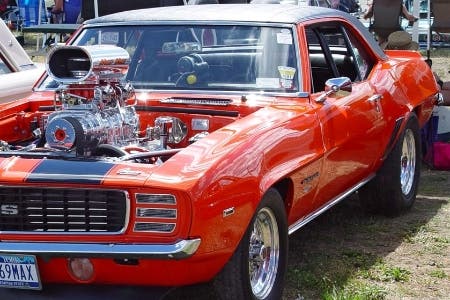 Battlefield 3 expansion Aftermath will be released first for PS3 Premium subscribers on 27th November, then for PC and Xbox 360 Premium subscribers on 4th December.
The standard PS3 release date is 11th December; the standard PC and Xbox 360 date is 18th December.
Aftermath's free for Premium subscribers (subscription costs £40 quid) but costs $14.99 for everyone else (I'll check local pricing).
Aftermath introduces the post-earthquake ravaged streets of urban Iran across four new maps. There's a new crossbow weapon, new Scavenger game mode (start with knife, grenade, sidearm - search for better weapons), new assignments and new achievements.
There are also new vehicles of the heavily modified civilian type. Did someone say... Camaros?! Oh, no, I must have misheard again.