Battlefield 2042's new season kicked off with players unable to enter the game
UPDATE: Attempts at fixing the issue made it worse.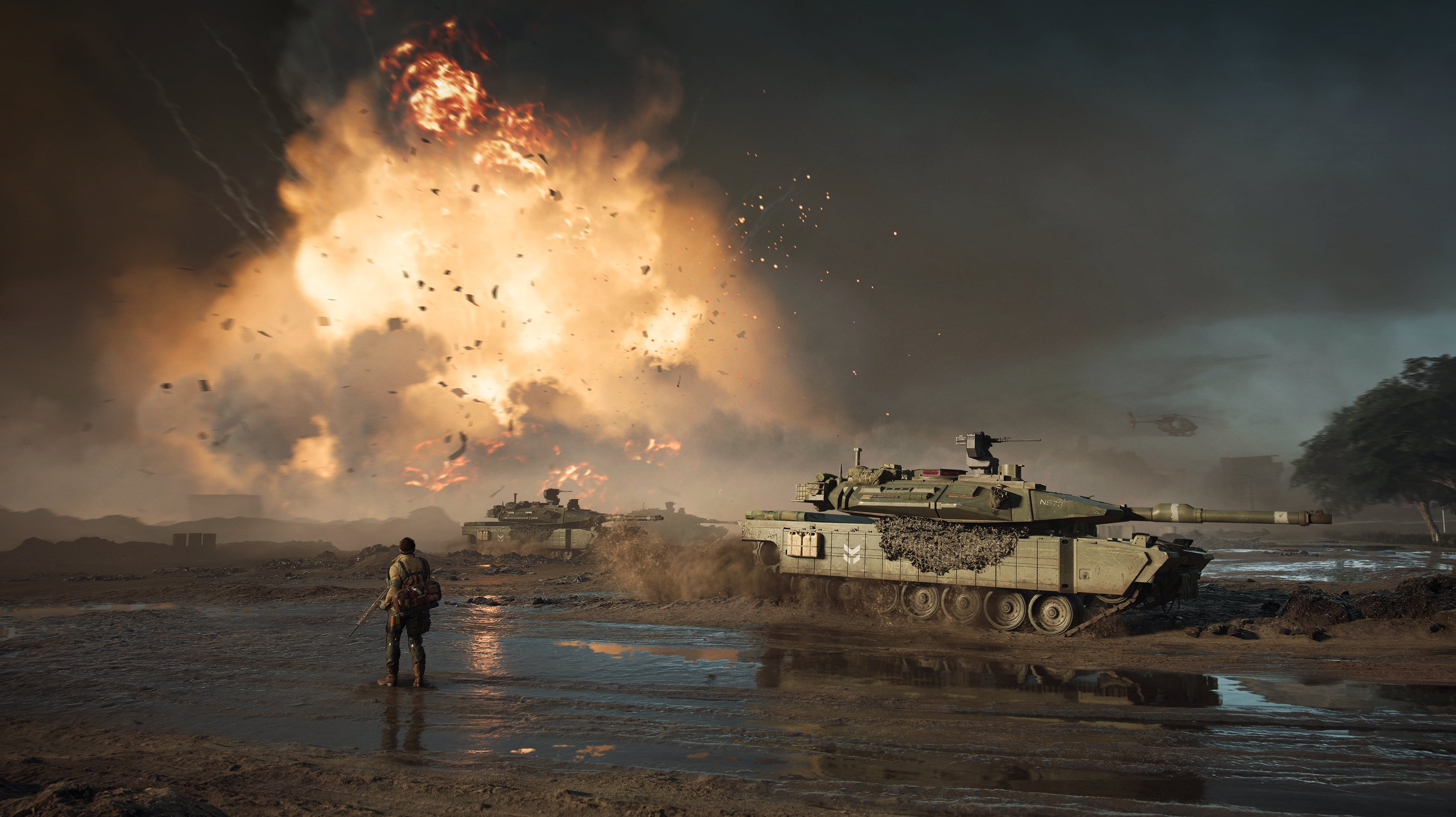 UPDATE: DICE has rolled back changes that was designed to reduce the number of data persistence errors.
A temporary fix was initially deployed which restricted the Battle Pass from granting unlocks (while progression would still be tracked).
However, work on a permanent fix led to the return of the same errors, leading DICE to revert all changes.
We've seen a return of Data Persistent errors that are preventing folks from playing again.

Our teams had many of you back in and playing over the last hour, and our attempts to restore services has resurfaced the error.

We're now reverting these changes to get you back in.

— Battlefield Direct Communication (@BattlefieldComm) June 9, 2022
---
ORIGINAL STORY:
The launch of Battlefield 2042's Season One was meant to be a turning point for DICE.
Almost seven months after the game's disastrous launch, "Zero Hour" along with Update 1.0 includes new content, fixes and gameplay imporvements.
Unfortunately, it appears some players have been unable see the change for themselves.
Players are reportedly being greeted with a "Load Persistence Data Error" upon launching the game, meaning some are unable to connect to EA servers. As an online-only game, this makes the title completely unplayable.
DICE has said it is aware of the issue and is actively working to restore access.
We're looking at Load Persistence Data Errors that have just appeared for players launching the game.

Sit tight, we're on it. pic.twitter.com/4zYvhmvWEK

— Battlefield Direct Communication (@BattlefieldComm) June 9, 2022
It's not a great start and leaves a sour taste for fans willing to give the game another go after abandoning it in droves in the last few months.
Yesterday, EA told Eurogamer it denied a report which claimed only a "skeleton crew" were left working on Battlefield 2042, as the rest of DICE shifted to the next in the series.