Battlefield 1942 free for PC on Origin
Battlefield 3 has sold 17 million copies.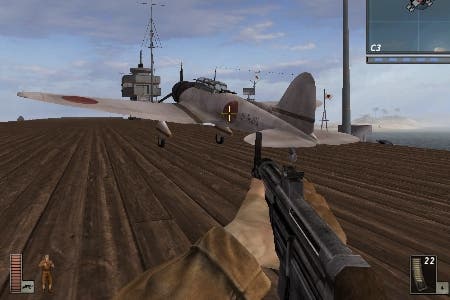 EA has released its seminal PC first-person shooter Battlefield 1942 for free on its distribution portal Origin.
This is in honour of the series' 10 year anniversary as well as Battlefield 3's premium service acquiring over two million members worldwide since it launched in June. EA noted that Battlefield 3 has been its fastest-selling game in history with 17 million copies copies sold since its release just over a year ago.
"When we launched Battlefield 1942 ten years ago, we had lofty ambitions to create a first-person shooter that would push the boundaries of innovation, creativity and design. We evolved the FPS gameplay formula by introducing the world to all-out warfare via land, air and sea," said vice president and general manager of DICE, Karl Magnus Troedsson.
"We wanted to thank our fans who have supported us throughout the years by restoring Battlefield 1942 for a digital re-release and give everyone a chance to play the game that started it all."
Looking ahead for the series, Battlefield 3's Aftermath DLC is due on 27th November on PS3 for Premium members and 11th December for everyone else. The Xbox and PC versions are due 4th December for Premium subscribers and 18th December publicly.