Battlefield 1 outsells combined week one of Battlefield 4 and Hardline
Boom.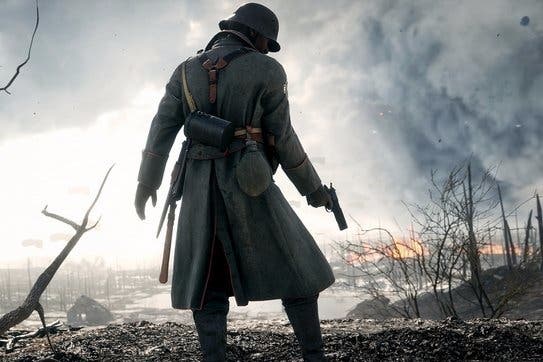 Battlefield 1 is off to a strong sales start: in the UK it outsold the combined week one sales of Battlefield 4 and Hardline.
According to Chart-Track, which deals with physical sales only, Battlefield 1 week one sales came in just under those of Ubisoft's The Division.
Battlefield 1 is on Origin on the PC, so we don't have official concurrent player numbers, but according to bfstats.com, the shooter is extremely popular. At the time of publication 196,687 people are playing the game, but the 24 hour peaks hit a combined 800,000 across PC, PlayStation 4 and Xbox One.
The two other new releases within the top 40 are Civilization 6 (15th) and Lego Harry Potter Collection on PS4 (19th).
Here's the top 10:
Battlefield 1
FIFA 17
Mafia 3
Gears of War 4
Batman: Return to Arkham
WWE 2K17
Rise of the Tomb Raider: 20 Year Edition
Forza Horizon 3
Grand Theft Auto 5
Minecraft: Xbox Edition