Battlefield 1 is the new World War 1 Battlefield game
You can ride horses!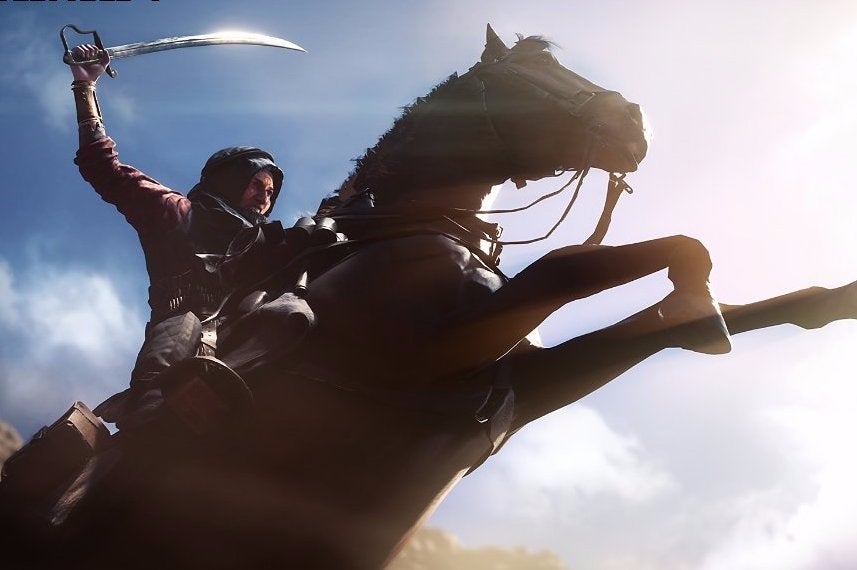 EA has officially announced the next Battlefield game as the World War 1-based Battlefield 1.
It will be released worldwide on 21st October, though folks who pre-order the Early Enlister Edition will receive it on 18th October.
Furthermore, those with EA Access will be able to play it five days early on 16th October.
Areas announced so far include Italian Alps, an Arabian desert and the Western front.
This will be a class-based affair with classes for Assault, Medic, Scout and Support, along with two vehicular classes for tanks drivers and fighter pilots. Players are separated into squads of five-players, so you can stay clustered with your friends as you jump between games.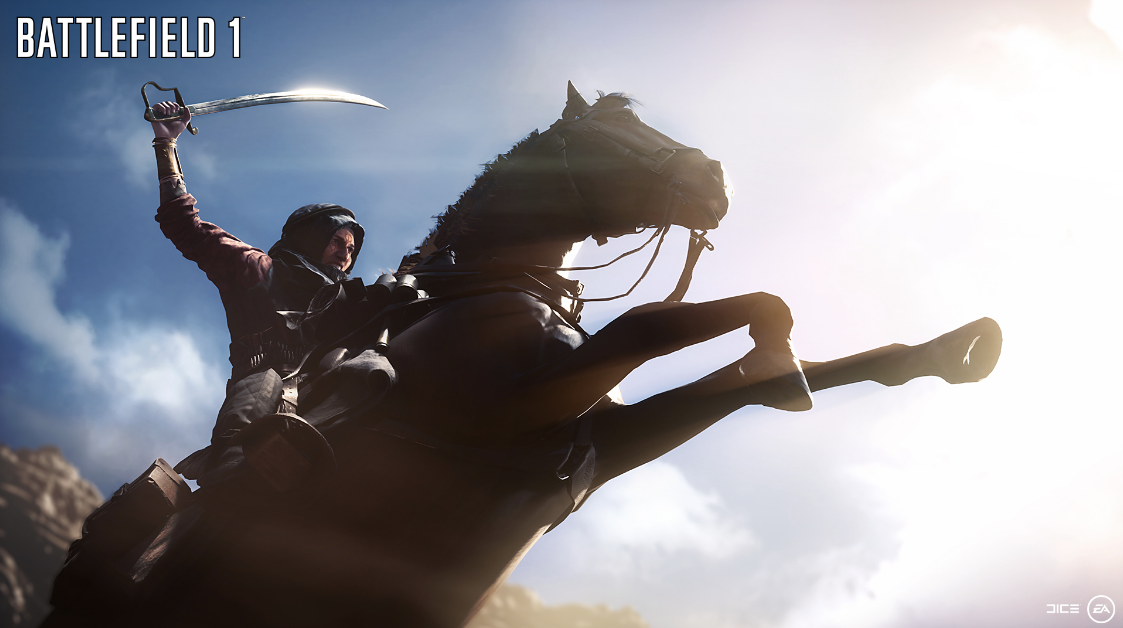 In some ways Battlefield 1 will be a more intimate affair with a greater emphasis on close combat, but it will still contain the 64-player multiplayer we've come to expect from the series.
Vehicles includes light tanks, heavy tanks, bomber planes, biplanes, boats, battleships, and, most importantly, horses. That's right, DICE referred to a horse as a "vehicle". Sorry, Johnny.
Weapon-wise, Battlefield 1 will contain pistols, shotguns, rifles, SMGs, flamethrowers, swords, shovels, riding clubs, and bayonets - which contain their own cool charge move. Those latter two express Battlefield 1's slight shift towards melee combat, and weapons will be customisable.
DICE is aiming for authenticity with this historical shooter and some battles are inspired by real life conflicts, set in their actual locales.
As far as the campaign goes, it will focus on the destinies of several different people, but EA is staying mum on the details of that for now.