BattleBlock Theater dated for Steam in a fortnight
Priced at $14.99 (about £9).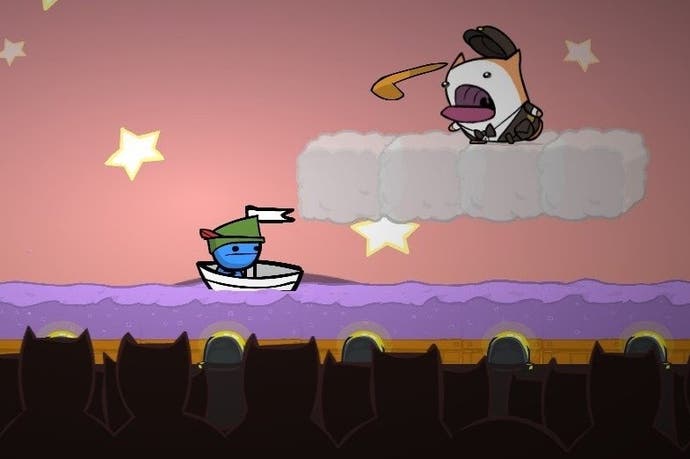 Rambunctious platforming game BattleBlock Theater is coming to PC and Linux via Steam on 15th May, developer The Behemoth has announced.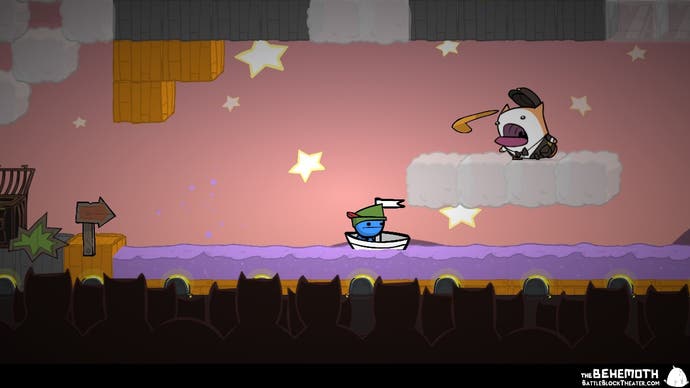 This is actually an enhanced version of the Battleblock Theater of yore that debuted on XBLA last year. As such, it will feature fatter cats, immediate weapon-switching, user-created levels to be shared over Steam Workshop, and Steam Inventory support for trading in-game items.
It will cost $14.99 (about £9). If you were a beta tester, however, you'll receive the game for free. "This is our way of saying thank you for helping us identify any threats," said Behemoth co-owner and art director Dan Paladin.
"Battleblock Theater is a glorious tangle of ideas but it quickly reveals itself to be something very special," wrote our Dan Whitehead in his Battleblock Theater review. "Cut through the lunatic clutter surrounding its beating heart and you'll still find a masterclass in pure game design.
Looking ahead, The Behemoth is working on a mysterious Xbox One game with the best concept art ever of what I dubbed a "spider-woman-Humpty-Dumpty-ice-scream-scoop-monster."