The Behemoth is making an Xbox One game
Releases the best piece of promotional art ever.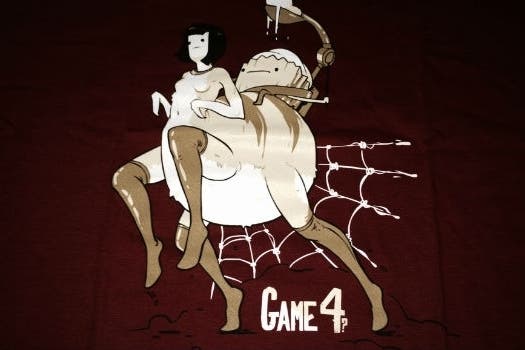 Alien Hominid, Castle Crashers and Battleblock Theater developer The Behemoth is making a game for Xbox One.
The acclaimed indie developer revealed the news to Destructoid, where it noted that this upcoming project - codenamed "Game 4" - will be playable later this year, though it's unclear if that means it will be widely available or merely present at conventions.
Excitingly, The Behemoth revealed a piece of promotional art for the game that has me very, very curious to see whatever madness the San Diego-based studio comes up with next. Its track record is solid and Eurogamer contributor Dan Whitehead called its last title "a near perfect game" in his Battleblock Theater review. Will it nail it next time? The spider-woman-Humpty-Dumpty-ice-scream-scoop-monster suggests it might.