BattleBlock Theater confirmed for PC in 2014
Closed beta due later this month.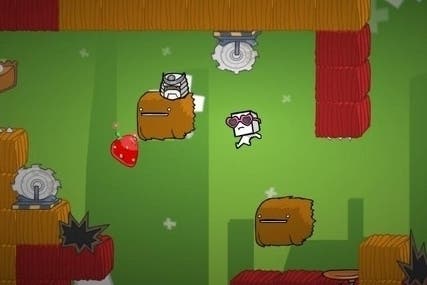 The Behemoth's zany platforming game BattleBlock Theater has officially been confirmed for a PC release on Steam later this year.
Previously, this PC port was outed when a Steam glitch listed several unannounced titles that also included Killing Floor 2, Half-Minute Hero Two and Batman: Blackgate HD.
Thus this announcement isn't entirely surprising, but The Behemoth noted several enhancements it will be making in this Steam version. For example, this upgraded port will contain weapon switching between a primary and secondary implement, new cat guard enemies in story mode, Steam Workshop integration for sharing user-created levels, and Steam Inventory support for trading in-game items.
The Behemoth will be holding a closed beta for this rendition of Battleblock Theater from 24th - 31st March. Prospective players can sign up for this impending trial on The Behemoth's official site.
EG-contributor Dan Whitehead was exceptionally fond of BattleBlock Theater upon its April release last year on XBLA. "Cut through the lunatic clutter surrounding its beating heart and you'll still find a masterclass in pure game design," he concluded in his BattleBlock Theater review.