Batman: Arkham City DLC revealed
All new Batcave! Joker's Carnival! Iceberg Lounge!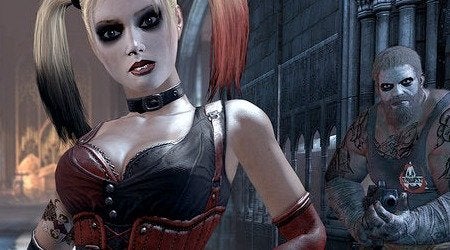 New Batman: Arkham City downloadable content launches on 20th December, Rocksteady has announced.
That's a Tuesday - we expect the DLC to launch on the European PlayStation Store on Wednesday, 21st December.
It brings an "all new" Batcave, the London-based developer revealed on its Twitter page.
The Joker's Carnival and Iceberg Lounge challenge maps will be available to download then, too.
The Joker's Carnival challenge map was a pre-order bonus exclusive to UK supermarket Tesco.
It is a separate set of missions based inside Joker's hideout. It's estimated to add four hours of additional gameplay.
The Iceberg Lounge is a Gotham City nightclub, and the base of operations for the Penguin.