Baldur's Gate 3 is "our long-term goal", says Beamdog
Former BioWare devs considering Kickstarter funding.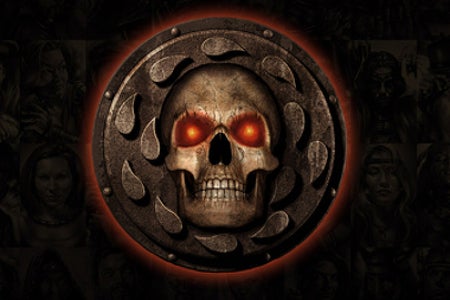 The developer behind the forthcoming Enhanced Editions of the first two Baldur's Gate titles eventually hopes to get a third game in the classic RPG franchise off the ground.
According to a GameSpy interview with BeamDog's Cameron Tofer, a new sequel to the vintage BioWare series isn't currently in the works, though it hopes to get there at some point in the not too distant future.
"Baldur's Gate 3 has been our long term goal," he explained.
"We have a lot of things to put in place before such a project can be launched. So currently there is no such project but that's the one we want to do. Our thoughts have been that Enhanced Edition for BG 1 and 2 just make sense before there's any Baldur's Gate 3."
Tofer added that Beamdog may well look to Kickstarter to fund any future sequel, following the success of Double Fine Adventure and Wasteland 2.
"We're totally thinking Kickstarter. It just makes so much sense and solves so many problems. I think what Brian [Fargo] is doing with Wasteland is very interesting."
He also touched on those Enhanced Editions, due out later this year.
"We've been adding side stories, stories to tie things together, unfinished stories," Tofer said. "As far as new types of abilities, we have more announcements coming.
"The pressure is intense! We're doing everything we can maintain the magic and legacy. I totally believe that [Baldur's Gate] is more relevant now than ever. We will be able to reach such a wider audience this time around. It's amazing how global the game really is."
Beamdog was set up in 2010 by BioWare co-founder Trent Oster and former lead programmer Tofer.