Atomic Heart developer addresses lengthy delay, no future multiplayer plans at this time
Get your blood pumping.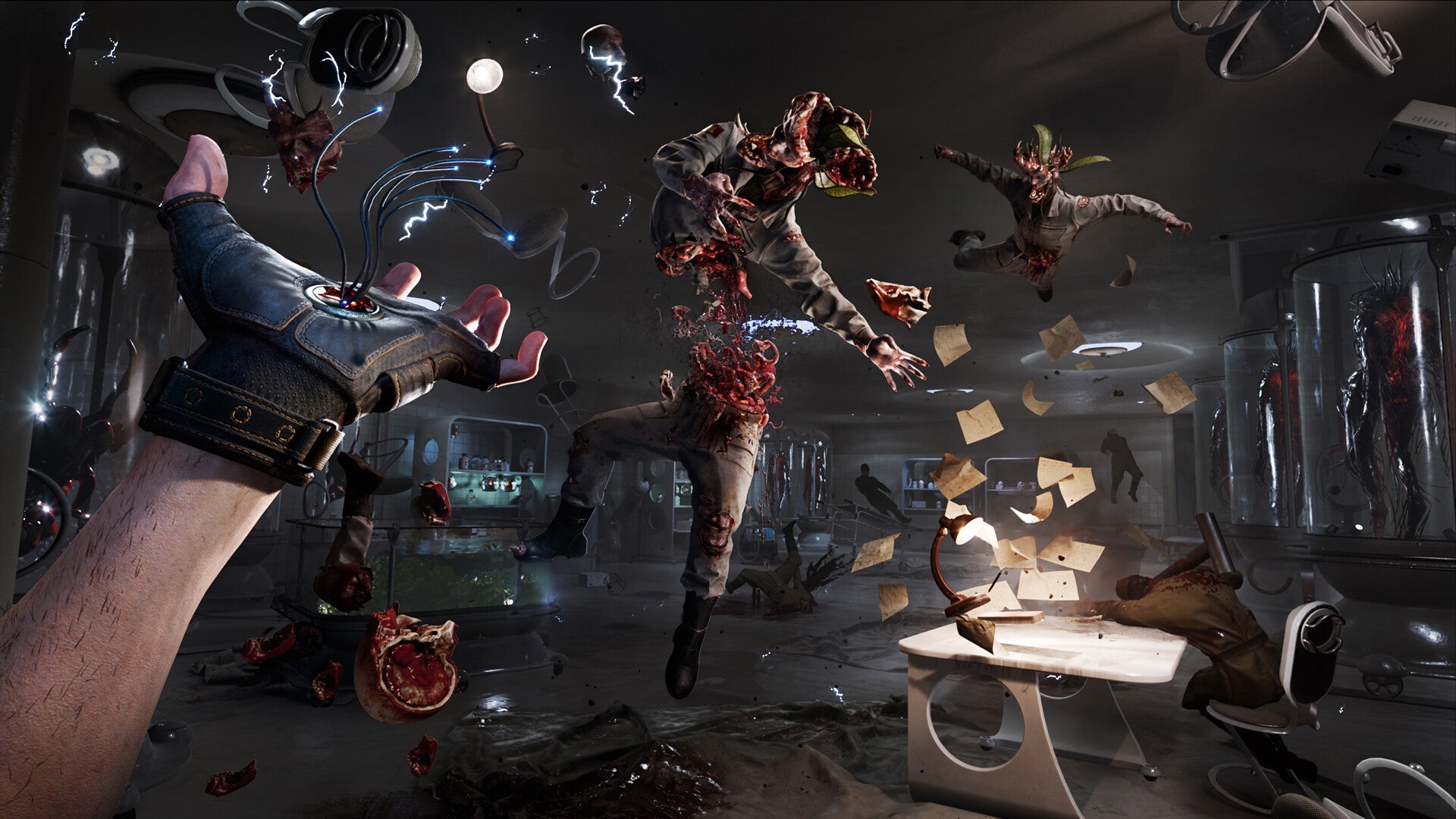 Atomic Heart first caught widespread attention all the way back in 2018 with a trailer showing us a Bioshock-like shooter that was set to release "soon".
However, we are now just shy of five years since that initial trailer first splashed its surreal way onto our screens, and with the release now a little over a month away (21st February), the developer has addressed the game's lengthy development.
According to Atomic Heart director Robert Bagratuni, the game's delay and our subsequent long wait for this release can be attributed to four things - "youth, ambition, innovation and new technology".
Chatting to Wccftech, Bagratuni explained the team wanted to "create something extraordinary" from the get-go with Atomic Heart, and give players a "unique game" to experience.
"This applies to the story and the structure of the game, as well as a lot of mechanics," the director stated.
However, some of its ambitions ended up being a bit too much, so the team made some cuts during the game's development.
"We made the tough choice to abandon some ideas, even very big ones, like multiplayer. It was painful to have to make those kinds of choices, but it was the right decision," he said.
"You don't have to chase trends when you create something new and innovative. Our big ambitions were not always aligned with reality, it was a tough realisation and we had to adjust. I think all studios go through that process at least once."
When further asked if some of these ideas could maybe make a comeback in the announced DLC, Bagratuni was keen to stress that Atomic Heart is a single-player experience, with "no multiplayer add-ons... planned at this time".
"The DLCs are intended to greatly expand the player experience with new territories, quests, puzzles, enemies, as well as character and world stories," Bagratuni explained.
"We plan to significantly expand both the open-world territories, as well as new complexes and labs - where the player will learn more about the Atomic Heart world and will need to complete new challenges."
On its release next month, Atomic Heart will be available on Xbox and PlayStation consoles, as well as PC.