Astro Playroom's full OST is now available to stream online right now
"They Don't Make'm Like They Used To".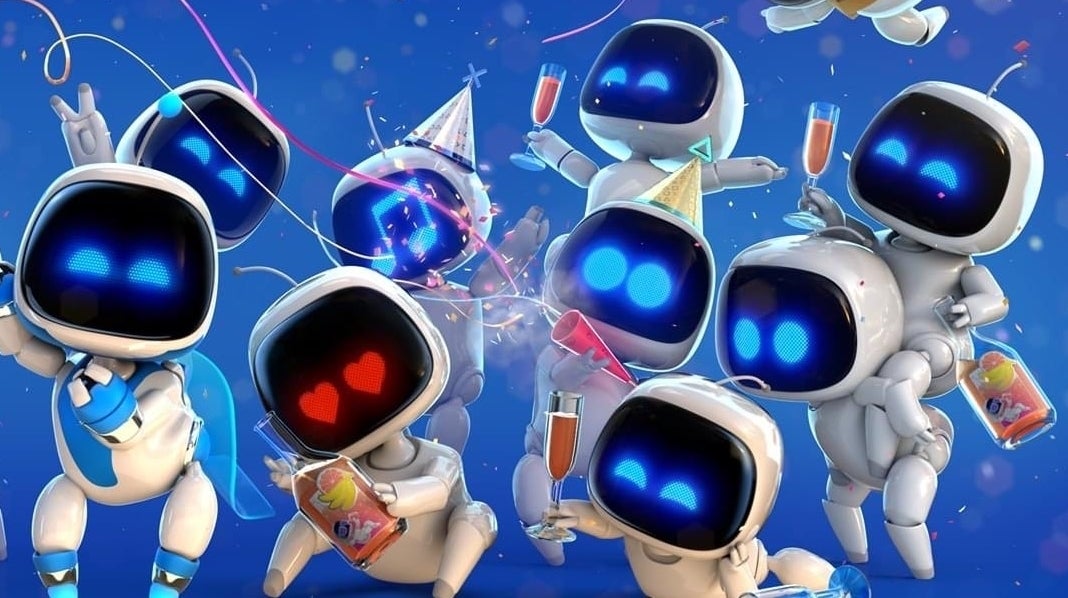 The sublime soundtrack accompanying one of the PS5's best titles to date, Astro's Playroom, is available to stream now.
The full soundtrack - composed by Kenneth Young - is available now on pretty much every music streaming service, including YouTube Music, Spotify, Apple Music, Amazon Music, and Tidal (thanks, Kotaku).
It boasts all your favourites, such as I'm Your GPU, Memories of Play, and all variants of CPU Plaza.
If you've yet to give the free PS5-exclusive Astro's Playroom a shot, you're really missing out.
"While promising a glimpse of the future, Astro's Playroom is a gloriously old-fashioned thing at heart, a characterful, character-driven platformer that has been built to showcase a particular piece of hardware," Martin wrote in Eurogamer's Astro Playroom review.
"So often that's where magic in video games happens, and that's most certainly the case here. On its own, this is a beautifully crafted, exquisitely paced and absolutely gorgeous 3D platformer. Combined with the hardware it's bundled on, it's something very special indeed - and one of the best launch titles I can remember in an age."