Assassin's Creed will take a year off in 2019
No big new game or spin-off due.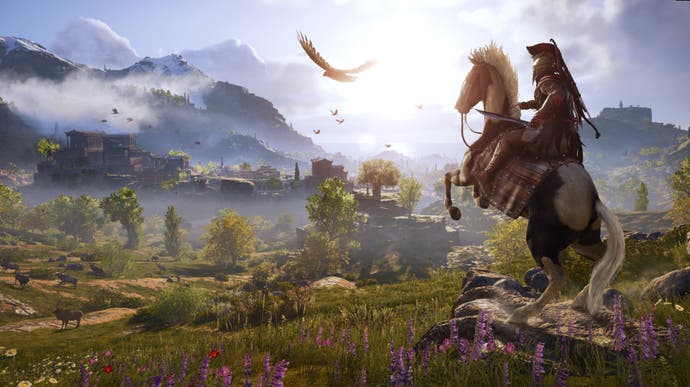 There will be no new Assassin's Creed game released in 2019, publisher Ubisoft has confirmed.
Ubisoft boss Yves Guillmot confirmed the news today at Gamescom 2018, Gamespot reported.
It comes after 2017's Origins was praised for reinventing the series after taking a unique yearly break in the formerly annual franchise.
This year's Assassin's Creed Odyssey has picked up criticism for launching just a year after Origins - even though it is the work of an entirely separate team on their own lengthy development cycle, and despite the changes it has added to complete the series' promising transition into a full-blown RPG.
"We had a game [in 2018] and we have one this year, but we are not going to have a full-fledged Assassin's next year," Guillemot said. "It's just because the team was working separately, so we have two games now, one year after the other. But next year you're not going to have a fully-fledged one."
Instead of a brand new game, Guillemot suggested fans would be kept well looked after with expansions to this year's Assassin's Creed Odyssey instead.
"What you'll have is lots of content coming on [Odyssey]. The team really want to give, on a regular basis, some new possibilities for play, so when you get [Odyssey] this year, you're going to get in for a couple of years, actually."
It feels a little early to be talking about the series' future with Odyssey still to release. But with a fanbase kept happy with more Odyssey next year (whispers abound that the game will get an Atlantis-themed expansion down the line) and a wider audience keen to throw shade on Assassin's Creed's annual turnaround, it makes sense Ubisoft wants to clarify the series' future.
Finally, and thinking about a return in 2020, the decision allows Ubisoft to potentially come out swinging with a fresh Assassin's Creed on new console hardware.