Assassin's Creed Unity's Dead Kings DLC will now be free
Season Pass owners get a free Ubisoft game instead.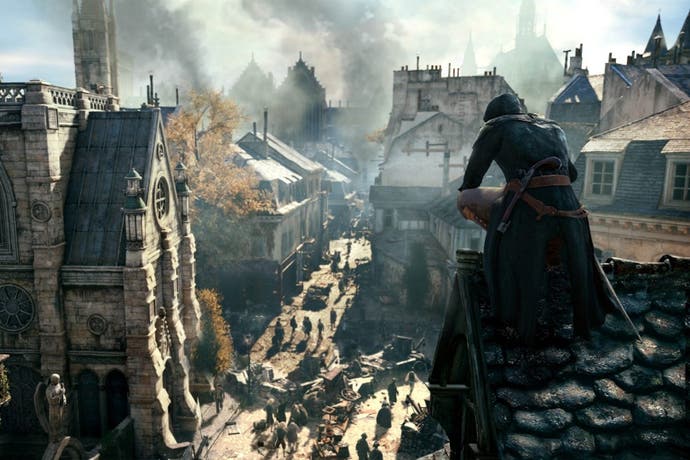 Assassin's Creed Unity didn't have the easiest of launches, with the game coming under fire from the community for the buggy state it shipped in, so publisher Ubisoft has decided to recompense players by making the upcoming Dead Kings DLC free.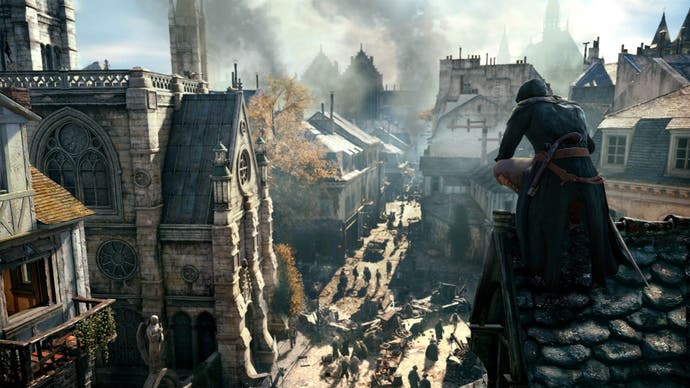 "To show our appreciation for your continued support, we're making the upcoming Assassin's Creed Unity Dead Kings DLC free for everyone," said CEO of Ubisoft Montreal Yannis Mallat in the announcement.
Those who purchased Season Passes already will be compensated in the form of a free game on UPlay, Steam, Xbox Live or PSN. Titles players can choose from include:
The Crew
Far Cry 4
Watch Dogs
Assassin's Creed Black Flag
Rayman Legends
Just Dance 2015
The free game must be redeemed by 15th March 2015.
Season Pass owners will also get additional DLC, such as the 2D spin-off Assassin's Creed Chronicles: China. These add-ons will also be sold separately, which is a good thing since the Season Pass has been discontinued. (So no, you can't get Far Cry 4 super cheap anymore.)
Mallat further apologised for Assassin's Creed Unity's initial state. "At launch, the overall quality of the game was diminished by bugs and unexpected technical issues," he said. "I want to sincerely apologise on behalf of Ubisoft and the entire Assassin's Creed team. These problems took away from your enjoyment of the game, and kept many of you from experiencing the game at its fullest potential."
Ubisoft released its third major patch for Assassin's Creed Unity today. For more details, check out Ubisoft's patch notes.