Assassin's Creed: Unity release date set for October
New gameplay, Season Pass and Collector's Edition revealed.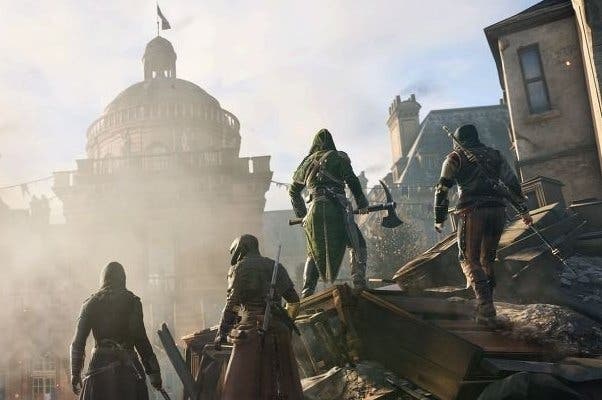 Assassin's Creed: Unity will launch worldwide on 28th October, Ubisoft has announced.
A new slice of live gameplay shown off during the publisher's E3 conference revealed more of the game's redesigned open world, which allows you to pick up multiple quests at once, including side-missions.
Free-running seems more fluid, though combat appears much the same. The game is running on a noticeably more powerful engine however, designed for next-gen consoles and PC, which allows a huge number of on-screen NPCs to be shown at once.
A Season Pass and a Collector's Edition has also been shown, the latter featuring a Collector's Box, soundtrack, art book, music box and a 16" figure of the game's main protagonist, Arno. Two single-player missions - The Science Mission and The Chemical Revolution - will also be included.
Four different weapons are also available in the US if you pre-order at specific retailers. The Pioneer Axe (Amazon US), Razorhead Spear (GameStop), Maple Hunting Rifle (Walmart) and the Under/Over Pistol (Best Buy).
As shown during Microsoft's press conference, Unity will be the first title in the series to support four-player co-op, with up to three other friends joining you in your campaign.
We've got more information on Unity's weapons and characters over at our round-up of the game's features.