Assassin's Creed Anthology costs £119.99, out this month
First Assassin's Creed 3 DLC due mid-December.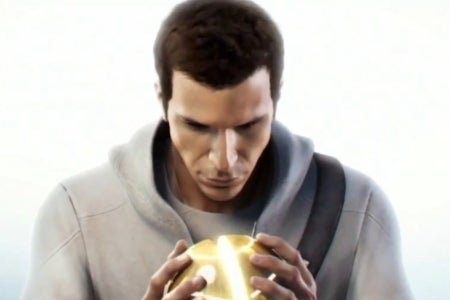 You'll soon be able to own every Assassin's Creed console game and DLC add-on for £119.99, publisher Ubisoft has announced.
The Assassin's Creed Anthology Edition will launch in the UK on 30th November and will be available exclusively from Amazon. PlayStation 3 and Xbox 360 versions are currently listed - there's no sign of a PC equivalent.
Ubisoft confirmed the Anthology's existence to Eurogamer yesterday. Today it has listed every item included in the pack - which includes an Assassin's Creed 3 Season Pass.
The first slice arrives in "mid-December", Ubisoft has now confirmed. It's the opening chapter in an extra campaign that pits you against an evil George Washington.
The full list of content included in the Assassin's Creed Anthology Edition lies below.
Assassin's Creed
Assassin's Creed 2, plus Sequence 12: Battle of Forlì DLC and Sequence 13: Bonfire of the Vanities DLC
Assassin's Creed Brotherhood - The Da Vinci Edition, includes The Da Vinci Disappearance single-player add-on, 2 additional missions: Trajan Market and the Aqueducts, new multiplayer features: 1 Map + 6 Characters + 2 new modes
Assassin's Creed Revelations - The Ottoman Edition, includes The Lost Archive single-player add-on, 3 Skins, Capacity upgrades and additional mission: Vlad the Impaler's Prison, plus new multiplayer features: 6 Maps + 7 Characters + Customisation Items
Assassin's Creed 3, plus a Season Pass for all forthcoming DLC, the first of which is available from mid-December 2012.