Assassin's Creed 3 DLC pits you against an evil George Washington
Season pass to cost £23.99 / $30.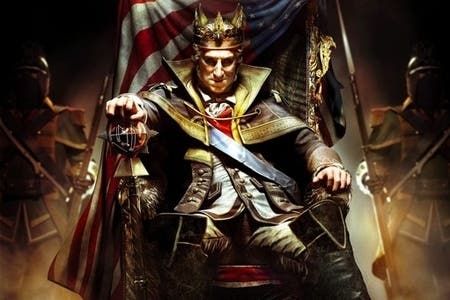 Okay, I just wrote a story about beating up George Washington when this came through the pipeline; Ubisoft has announced that Assassin's Creed 3 will feature DLC in which you must take down an evil, maniacal George Washington.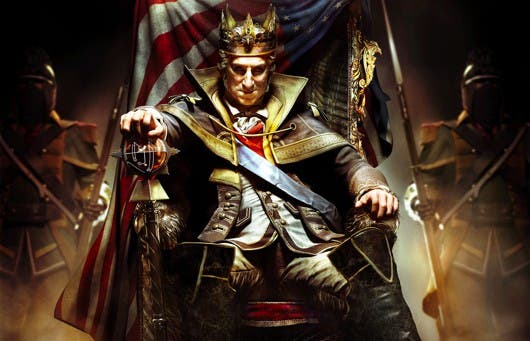 The Tyranny of King Washington is the "'what the f***' chunk of the story" that Assassin's Creed 3 director Alex Hutchinson mentioned to us at EG Expo.
Evidently in this alternate reality to the series' alternate reality, George Washington "succumbs to the temptation of infinite power," and hero Connor must put an end to his reign of terror.
"History is our playground - and AC teams have always loved playing with historical facts and their consequences as a way to better understand a time period," explained executive producer Sebastien Puel. "While Assassin's Creed 3 concentrates on history as it happens, we wanted to take some liberties with this DLC and tell you how things 'could have happened.'"
The expansion will be a single-player campaign told over the course of three episodes. Players can purchase a season pass for 2400 MS Points / £23.99 / $30 that includes all three chapters as well as multiplayer DLC featuring new maps and characters.
The Assassin's Creed 3 season pass releases within six months of the game launch and saves gamers 25 per cent over buying each DLC individually. Season pass bearers also get the first DLC pack a week ahead of everyone else.
Assassin's Creed 3 is slated for release on Xbox 360 and PS3 on 31st October, while the PC port comes out on 23rd November and the Wii U version on 30th November upon the console's launch.