Assassin's Creed 4: Black Flag confirmed by Ubisoft, has 60 minutes exclusive gameplay on PS3
Should help sails.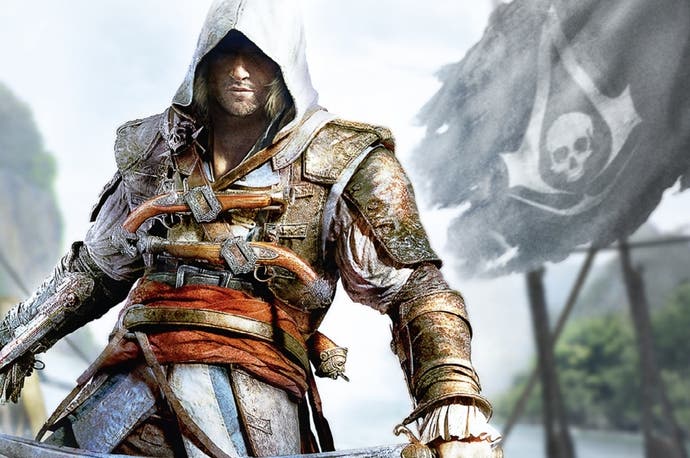 Pirate-themed Assassin's Creed 4: Black Flag has been officially confirmed by publisher Ubisoft, and will have 60 minutes of exclusive gameplay on PlayStation 3.
Packshot artwork shows that the game will at least be released for PC, PS3, Wii U and Xbox 360.
The imagery confirms its rumoured pirate setting, while a sticker on the PS3 version reveals the exclusive hour of gameplay - the same deal offered with Assassin's Creed 3 and Assassin's Creed: Brotherhood.
Yesterday, numerous leaks hinted at the game's existence and offered up a few extra details - that the game is set in 1715 and stars a pirate assassin named Edward Kenway, father of Haytham and grandfather of Connor from AC3.
Eurogamer will be able to reveal full details of the game on Monday at 5pm UK time.