Archos GamePad: an Android gaming tablet that looks like PlayStation Vita
But costs less, has potentially more games.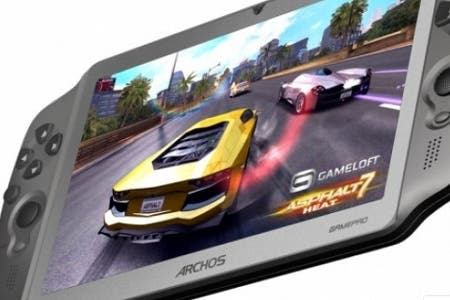 The newly announced Archos GamePad looks like a starved PlayStation Vita and no doubt wants to gorge on the same market.
It's an Android tablet capable of emails, internet, apps and this and that. But the GamePad's really about gaming, hence the name. It's got face buttons, a d-pad and two analogue sticks, plus the requisite touch-screen.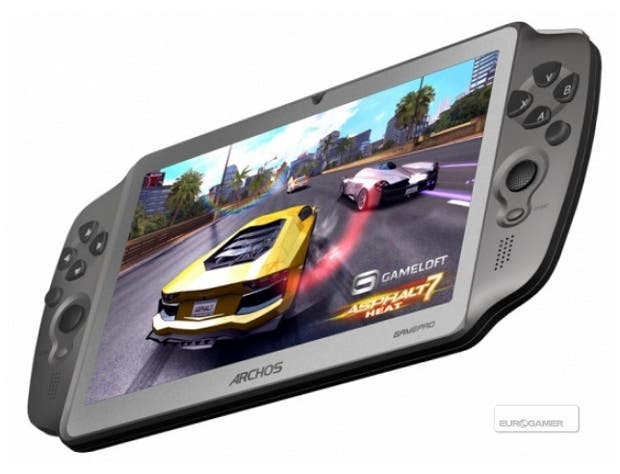 The relatively clever bit of the GamePad comes from some patented Archos tech that remaps touch-screen controls to physical controls with no extra developer input. This means there are already "over a thousand" games on Google Play that the Archos GamePad can play.
The other relatively clever part of the Archos GamePad is its price: "less than €150 (£120)". PlayStation Vita costs around £200.
Under the hood, the Archos GamePad packs a dual-core 1.5 GHz CPU and a Mali 400mp quad-core GPU.
In the words of Digital Foundry's Richard Leadbetter this afternoon, that's "nowhere near as good" as PlayStation Vita, which has a quad-core CPU and quad-core PowerVR SGX543MP4+ GPU.
Nevertheless, Archos is an established enough tablet maker that Sony - and you and me - should take note.
The Archos GamePad is coming out at the end of October in Europe and the US.