April Fool's mode Path of Exile: Royale is back at weekends only
No joke.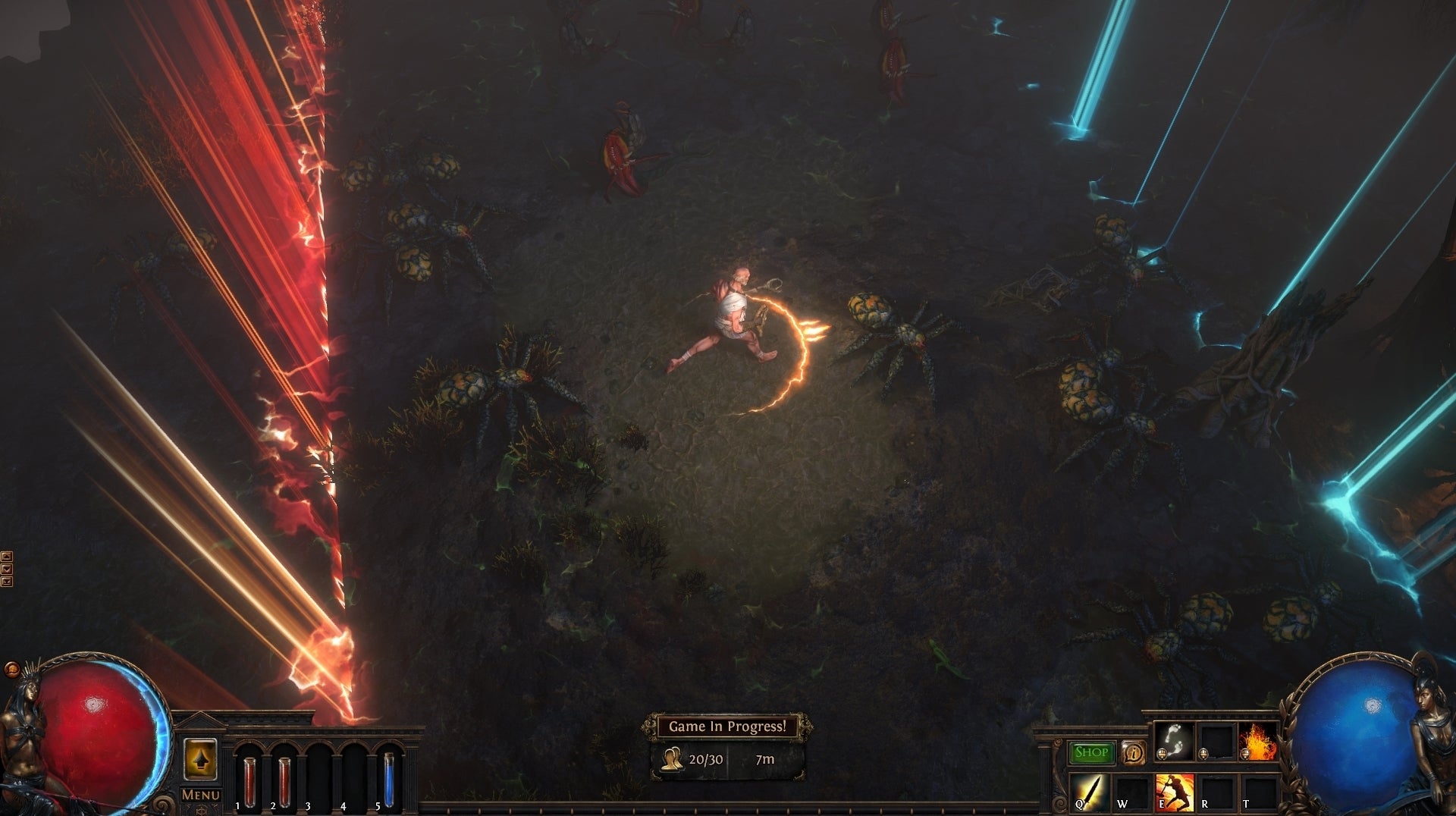 Path of Exile: Royale has returned, Grinding Gear Games has announced.
Path of Exile: Royale was a temporary game mode for the free-to-play action role-playing game added as an April Fool's joke in 2018. It pit 100 players in a last-man-standing match on a large island as a pisstake of the battle royale obsession of the time.
Grinding Gear Games always intended for this mode to be short-lived, but it's now launched a new and improved version of Path of Exile: Royale, which has new features and separate balance from Path of Exile's core game.
The mode is available now on PC but only for two days as a test. It will then be available again during weekends for the duration of the Expedition League.
Grinding Gear Games said "we will continue to iterate on its balance throughout this time, releasing updates between the weekly play sessions".
The developer isn't bringing battle royale to console "at this stage". "Even with the higher player populations on PC, it may still take some time for new Royale games to trigger at certain times of day in certain regions, and these issues will be significantly exacerbated on the smaller console realms," Grinding Gear Games said. "We'll see how it goes."
It sounds like an experiment, and Grinding Gear Games said it hopes battle royale has a long-term future, but it's not guaranteed.