Path of Exile Mobile announcement mindful of Blizzard's disastrous Diablo Immortal reveal
Mobile fall guy.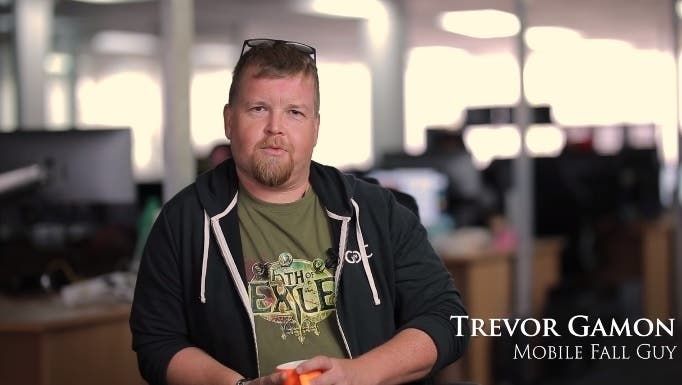 Grinding Gear Games has announced Path of Exile Mobile.
The announcement video, below, is clearly mindful of Blizzard's disastrous announcement of Diablo Immortal - and even has a little fun with it.
Grinding Gear's video begins with technical director and co-founder Jonathan Rodgers saying there's a lot of "garbage" in mobile games today, but he points out that it was a similar sentiment about PC free-to-play when the studio launched action role-playing game Path of Exile back in 2013.
We then hear from Grinding Gear's Trevor Gamon, who is described as the "mobile fall guy".
And then a quote from Chris Wilson, co-founder and managing director: "We wanted to make something that is a real Path of Exile game. We didn't just farm it out to an external studio. It's developed entirely by our team here in New Zealand."
Blizzard came under fire when it announced Diablo for mobile devices at BlizzCon 2018 in part because of an expectation from fans that the company would announce Diablo 4 instead (Diablo 4 ended up being announced at BlizzCon 2019).
Diablo Immortal is co-developed by Blizzard and Chinese company NetEase, which was another point of controversy surrounding the title (some accused the game of being a "reskin" of another NetEase mobile game called Crusaders of Light). Grinding Gears makes it clear in the video Path of Exile Mobile is developed entirely in-house.
And then we have Trevor Gamon described as the "mobile fall guy". When Blizzard announced Diablo Immortal, it sent developers on-stage to face questions from the community. It did not go well.
The difference here, of course, is Grinding Gear announced Path of Exile Mobile in the same breath as it revealed Path of Exile 2 and continued support for Path of Exile 1. And then there's the tone of Grinding Gear's announcement video, which almost comes across as satire.