Apple unveils iPhone 11, iPhone 11 Pro, and iPhone 11 Pro Max
Plus a new entry-level iPad upgrade.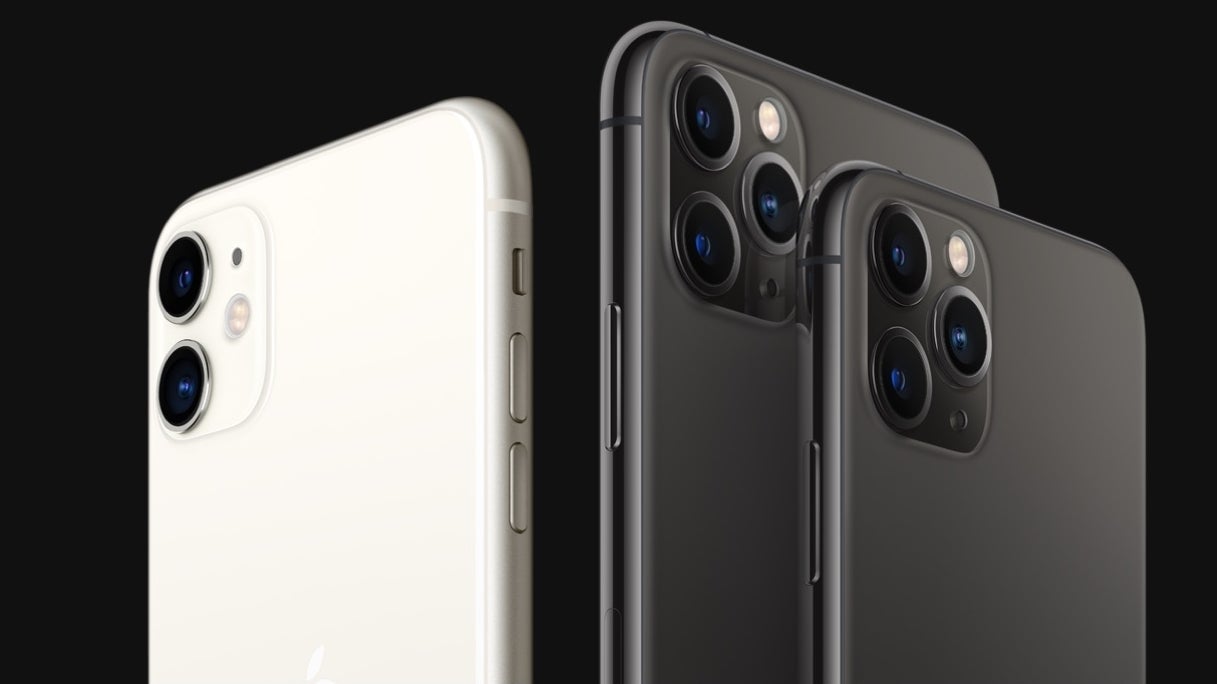 Not content with offering release date and price details for its new gaming subscription service, Apple took some time during its special presentation event today to reveal what consumers might be playing those games on over the coming year. Namely, several new iPhone models - the iPhone 11, the iPhone 11 Pro, and the iPhone 11 Pro Max - plus a new 7th generation iPad.
Starting with the iPad, the newly announced version is a little larger than last year's entry-level model, weighing in at 10.2 inches rather than 9.7 inches. It supports the first-generation Apple Pencil, the Smart Keyboard case, and features Apple's (by now somewhat elderly) A10 processor. Its price starts at £349 ($329 USD), pitching it well away from Apple's flashier iPads.
Apple's latest iPhone models, meanwhile, are roughly analogous to last year's iPhone XR, XS, and XS Max triumvirate, with the iPhone 11 taking up the mantle of new default model. It features a 6.1-inch LCD display, spacial audio (with Dolby Atmos support), the new A13 Bionic processor, and claims one extra hour of battery life.
The iPhone 11 is virtually identical to the XR from the front, with the big change coming when you flip the phone over. This is where Apple's new camera system - a heavy focus of today's Special Event - can be found. The iPhone 11 now incorporates a 12-megapixel ultra-wide lens, offering a much greater field of view (2x optical zoom out) without needing to first jog a mile in the opposite direction. It will also include an upgraded 12-megapixel front-facing camera.
The iPhone 11 will be available in a range of new colours - black, white, green, purple, yellow, and red - and comes in three storage configurations. The 64GB model retails at £729 ($699 USD), the 128GB model costs £779 ($749 USD), and the 256GB sits at £879 ($849 USD). It'll start shipping on 20th September.
As for the 5.8-inch iPhone 11 Pro and the 6.5-inch iPhone 11 Pro Max, these closely resemble last year's XS and XS Max models. There's a new OLED screen (with a 2,000,000:1 contrast ratio and 458 pixels per inch) on both, a new matte finish, and colour variants in the form of Midnight Green, Space Grey, Silver, and Gold. It too incorporates Apple's new A13 Bionic processor and features spacial audio support.
The major difference once again comes in the form of an upgraded camera, but here, the Pro benefits from a third lens. A 12-megapixel ultra-wide lens with a 120-degree field of view joins the wide-angle lens and an upgraded telephoto lens for a maximum 4x optical zoom range, with all three being supported by new camera software with features like a new Night Mode.
Prices for the iPhone 11 Pro start at £1,049 ($999 USD), while the Pro Max starts at £1,149 ($1,009 USD). 64GB, 256GB, and 512GB models will be made available, with prices rising with each new tier. All will begin shipping on 20th September, and all will play Frogger.