Anthem's physical sales half Mass Effect Andromeda's
Tuned out.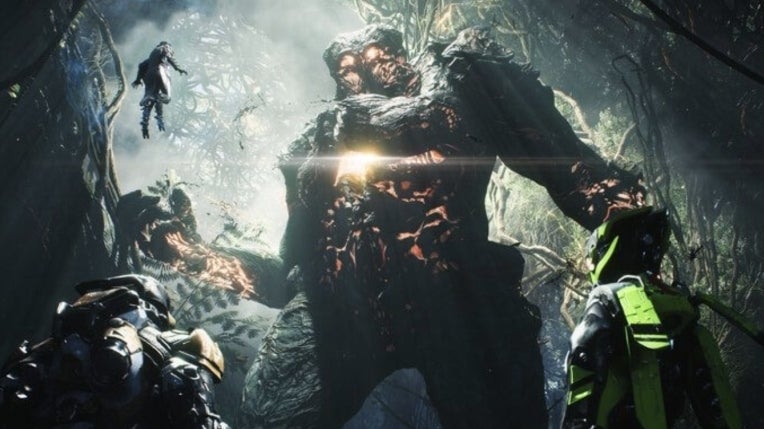 Anthem topped the UK boxed game sales chart during its first week of release, but with half the physical sales of BioWare's previous game Mass Effect Andromeda.
Without digital sales through EA's Origin service on PC, or download sales on PlayStation or Xbox, it's difficult to draw exact comparisons. But from the comparisons we can make, Anthem's sales do not paint a hugely positive picture.
Anthem only managing half the launch week sales of Andromeda is disappointing, as Andromeda only managed half the launch week sales of Mass Effect 3.
Again, we're talking boxed sales here - which will have dipped over time in favour of a growing number of people downloading their games digitally. But it seems near impossible Anthem made up that sales gap with Andromeda. The last Mass Effect game launched at the same time only two years ago and through the same methods (including EA Access, which offered an early trial).
As an online-only game, you might expect a higher number of digital sales - so let's compare Anthem to Destiny (as many already have). Well, Anthem sold roughly a quarter of Destiny 2's week one physical total from back in September 2017.
Just looking at 2019's release calendar so far, Anthem's opening weekend physical sales were lower than both Kingdom Hearts 3 and Resident Evil 2.
It's not hugely surprising. Anthem has had a tough road to release through a "rocky" beta and technical issues in early access. Early impressions have been mixed, while BioWare has rushed to patch some of Anthem's biggest problems for launch day. (On a more positive note, I've been enjoying Anthem's very BioWare-y lore).
Expect Eurogamer's review very soon.
No other new entries landed in the top 40 last week. The full top 10 looks like this:
Anthem
Far Cry: New Dawn
FIFA 19
Rootin' Pootin' Cowboy Fruitin' 2
Metro: Exodus
Forza Horizon 4
New Super Mario Bros. U Deluxe
Mario Kart 8 Deluxe
COD BLOPS 4
Super Smash Bros. Ultimate