Another World coming to Android
20th Anniversary version of Chahi's classic due "in a few months".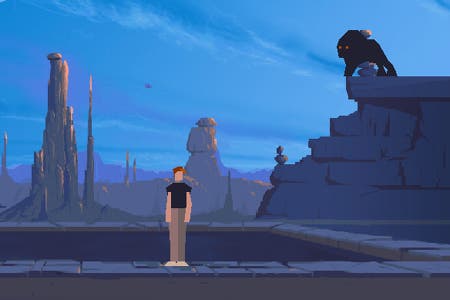 The 20th Anniversary version of Eric Chahi's cult Amiga game Another World will be released for Android devices "in a few months".
The announcement was made by developer DotEmu, which released Another World 20th Anniversary for iPhone and iPad late last year.
The game will feature both original and HD graphics, remastered music and sound, and optional touch controls. It also has three difficulty modes and OpenFeint support.
"If you're from the crowd that remembers it the first time around, you'll get the chance to revisit an artful and wonderfully atmospheric gaming oddity filled with sudden deaths and clever set-pieces," wrote Christian Donlan in our review of the iPhone version. "If you're new to it, you're probably in for an hour or so of intrigued confusion, followed by a quick trip to a FAQ.
"Either way, Eric Chahi's classic is still worth checking out. After all, they really don't make them like this anymore."