Amazing Spider-Man release date revealed in new trailer
Rhino stomps in.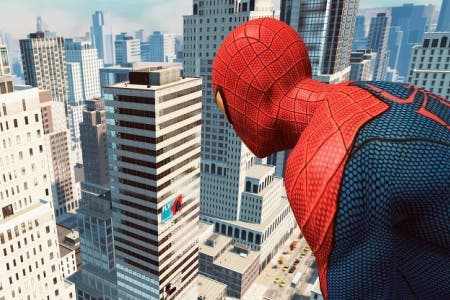 Amazing Spider-Man launches on 29th June 2012 in Europe, Activision has announced.
It goes live in the US on 26th June.
Confirmation comes from a new trailer that shows Your Friendly Neighbourhood Spider-Man facing off against grumpy old Rhino. It's below.
Amazing Spider-Man is an open-world action game made by Edge of Time and Shattered Dimensions developer Beenox. Free-roaming in Manhattan returns, as do side missions, challenges and mini-games. The story is set after the events of the movie reboot, due out on 3rd July.
The new Web Rush mechanic gives players "real-time navigational and combat choices". It can be triggered on the fly, at any moment and immediately presents you with a variety of situational choices.
Beenox is creating the game "with a more realistic mindset", although how this will manifest itself remains to be seen. The Activision-owned developer has promised "new interpretations" of classic Marvel super-villains and all new villains created specifically for the game.