All the Xbox One launch games and their install sizes
UPDATE: More download prices added, including FIFA, Forza and Dead Rising.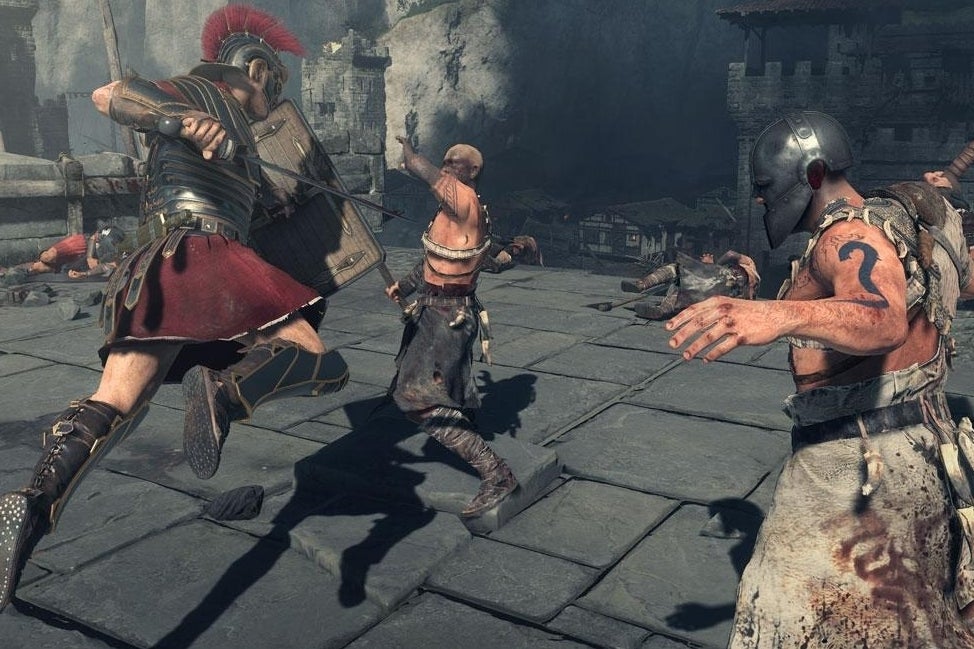 The Xbox One launches with a number of games available to download. Now the embargo on the console itself has lifted, we learn each title's install size and price in pounds.
At the time of publication prices for all but a few games are available.
First, the big list of Xbox One launch games (if the size and/or price isn't listed, it was unavailable for us - this will of course change for you when the console launches on Friday 22nd November).
Angry Birds Star Wars: 1.81 GB - £35.19
Assassin's Creed 4: 20.25GB - £54.99
Battlefield 4: 33.66GB - £54.99
Battlefield 4 Premium: 8.18MB - £39.99
Call of Duty: Ghosts: 39.5GB - £54.99
Crimson Dragon: 6.88GB - £15.99
Dead Rising 3: 19.9GB - £44.99
Dead Rising 3: Day One Premium Edition: no size - £68.99
FIFA 14: 8.7GB - £54.99
Fighter Within: 9.22 GB - £49.99
Forza 5: 31.76 GB - £44.99
Just Dance 2014: 22.97GB - £39.99
Killer Instinct: 3.25GB - free
Killer Instinct Ultra Edition: 3.25GB + 7.51MB - £31.99
Kinect Sports Rivals Preseason: 3.09GB - free
Lego Marvel Super Heroes: 6.48GB
LocoCyle: 13.17GB - £15.99
Madden NFL 25: 12.51GB - £54.99
NBA 2K14: 43.14GB - £49.99
NBA Live 14: 9GB - £54.99
Need for Speed: Rivals: 15.35GB - £54.99
Powerstar Golf: 3.92GB - £15.99
Ryse: 34.94GB - £44.99
Skylanders Swap Force: 15.72GB
Xbox Fitness: 252.13MB - free
Zoo Tycoon: 2.62 GB - £49.99
Zumba Fitness World Party: 24.14GB
Like the PS4, the Xbox One includes a 500GB hard drive. Unlike the PS4, the Xbox One does not feature an overall storage option to tell you how much space you have left.
Now, on to downloadable content.
As previously revealed, Ryse: Son of Rome features micro-transactions. The game includes Booster Packs similar to those in FIFA Ultimate Team. You can buy these packs, which include armour items for use in multiplayer, with in-game currency and real world currency. Developer Crytek has defended the system before. Here, we can reveal how much in-game gold will cost you in real-world money.
Ryse in-game gold:
1000 / £0.79
2000 / £1.59
3000 / £2.39
5500 / £3.99
11,500 / £7.99
25,000 / £15.99
Ryse also has a couple of add-ons available: the Praetorian/Damocles Gladiator Skin (7.51 MB / £3.19 each), and a Season Pass (7.51 MB / £15.99).
Racing game Forza 5 also features micro-transactions that let you buy tokens and cars for real-world world money.
Unlike previous games in the series, Forza 5's cars do not unlock upon levelling up. Everything must be bought with credits. Or, you can buy tokens from the Xbox One marketplace for you to attain the car you're after, or to temporarily boost the rate at which you gain experience points.
Here's what's currently available on the Xbox One marketplace for Forza 5:
100 Tokens / £0.79
575 / £3.99
1250 / £7.99
2700 / £15.99
8000 / £39.99
20,000 / £64.99
Car Pass / £39.99
VIP membership / £15.99
Individual DLC cars are £2.39 each
LaFerrari Car Pack / £7.99
Now on to fighting game Killer Instinct. The fighting game is available as a free download, but this version includes just one character: Jago. The Ultra Edition, which adds an extra 7.51MB to the 3.25GB download, costs £31.99. This includes access to all eight characters and a raft of skins and accessories.
If you don't fancy the extra costume stuff but want all the characters from the off, the Combo Breaker pack is for you. It costs £15.99. If you want to buy characters separately, Sabrewulf and co are available for £3.99 each, and each is an 8.18MB download.