All Assassin's Creed Odyssey epic encounters returning as part of 1st birthday celebrations
And Orichalcum payouts are increased.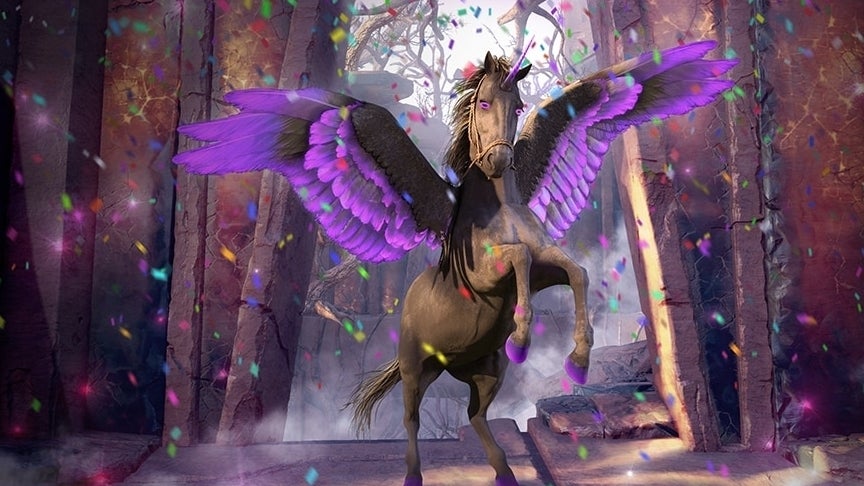 Assassin's Creed Odyssey is turning one this month, and, as part of its birthday celebrations, Ubisoft is giving players a chance to have another crack at all previous epic ship and mercenary encounters, polishing off any they might have missed first time around.
Ubisoft's murderous anniversary event will run from today, 1st October, until 4th November, with a different epic encounter scheduled each day. These will alternate between mercenary and ship battles on a weekly basis, and Ubisoft is increasing Orichalcum payouts for the duration of the event, with each defeated ship or mercenary rewarding 15 Orichalcum. That means it'll be possible to accrue 105 Orichalcum a week instead of the usual 40.
Here's how the next five weeks of epic encounters breaks down:
Week 1
1st October - Abia the Shaded
2nd October - Occylos the Successor
3rd October - Polycaste the Jilted
4th October - Edonos the Charging Bull
5th October - Shapur the Unforgiving
6th October - Perdix the Wayfarer
7th October - Okaleia the Lotus Eater
Week 2
8th October - Delos
9th October - Palaityros
10th October - Old Neurus
11th October - Piraeus
12th October - Keta's Wrath
13th October - Lakedaimonia
14th October - Salaminia
Week 3
15th October - Ariathate the Winner
16th October - Astarte the Swamp
17th October - Aretos the Aid
18th October - Harpina the Heavy-Hitter
19th October - Testiklos the Nut
20th October - Hygieia the Sword
21st October - Laches the Eternal
Week 4
22nd October - Black Wind
23rd October - The Tyrant
24th October - Shadowed Nymph
25th October - Hekate's Grace
26th October - Glory of the Law
27th October - Fly Ikaros
28th October - Lakonia
Week 5
29th October - Iaeira the Overcomer
30th October - Narkissos the Babbler
31st October - Nanno the Abacus
1st November - Nester the Great
2nd November - Thaleia the Talon-Hand
3rd November - Auxesia the Spawn of Chaos
4th November - Damais the Not-So-Indifferent
As part of its anniversary musings, Ubisoft has also shared a number of eye-opening statistics regarding players' first year in the game. For instance, the combined might of Odyssey's player base has managed to accrue over 645 million hours of playtime, sending over 20 billion enemies to their doom and taking more than 48 million photos along the way.
Additionally, evidence suggests the majority of Odyssey players are good eggs deep down. 68% of players preferred to go with friendly dialogue options over their aggressive counterparts, and 66% favoured telling the truth over lying. And when flirting was an option? 71.5% would choose that path, almost certainly with a saucy twinkle in their eyes.
A few further stats and word on Assassin's Creed: Odyssey's next title update (plus a partially purple unicorn) can be found in Ubisoft's latest blog post.