Akuma confirmed for Street Fighter 5
And it looks like he has a cool trick up his sleeve.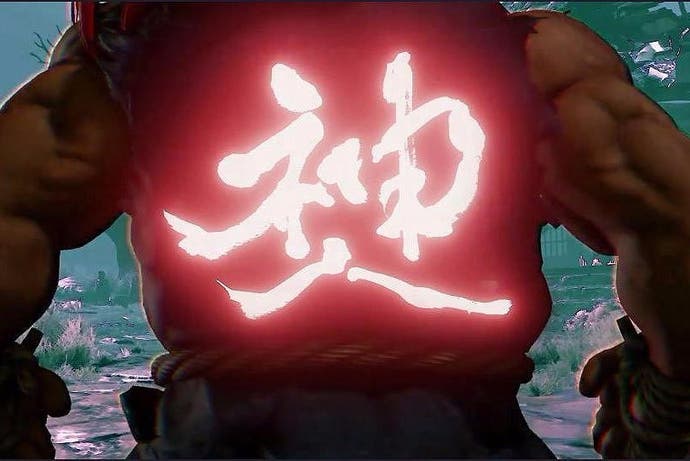 Akuma is coming to Street Fighter 5.
The fan favourite fighting game character was teased after the conclusion of the Red Bull Battlegrounds Capcom Pro Tour tournament in Seattle last night.
All we got to see of Akuma was a new rainy stage, a glimpse at his trademark Raging Demon attack, and kanji scrawled on the back of his gi. Check it out in the video below.
The fighting game community has already translated the kanji and found it to be different than what we're used to in Street Fighter games.
According to EventHubs, the kanji translates to "god" above "man", or, "god like".
This kanji appeared on the back of Shin Akuma in Capcom vs. SNK 2, which has led to an interesting theory about how Akuma will work in Street Fighter 5.
One of the new mechanics in Street Fighter 5 is the V-Trigger activation. The activation changes the properties of each character in a different way. Necalli, for example, transforms into a kind of overpowered Dragon Ball Z character when he activates his V-Trigger.
Players speculate Akuma's V-Trigger will work similarly to Necalli's, and may transform Akuma into Shin Akuma. Sounds awesome!
Capcom said to expect Akuma to be playable at the PlayStation Experience event in early December. We'll surely know more then.