After nine years, Demon's Souls' servers are going offline for good
Die alone.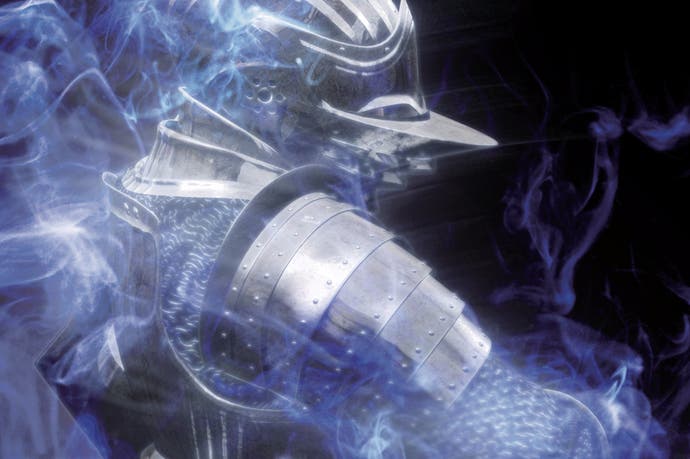 From Software's seminal action RPG Demon's Souls will, after nearly nine years of unremittingly bleak multiplayer adventuring, see its wonderfully idiosyncratic online services discontinued on February 28th, 2018.
Sony Japan was the first to break the news, leaving many to wonder if Demon's Souls servers would live on in the west. Since then, however, Demon's Souls' US publisher Atlus, and its European publisher Namco Bandai, have repeated the announcement.
Once Demon's Souls' servers are no more, all online functionality will, unsurprisingly, cease. From that point on, journeys through the fallen kingdom of Boletaria will no longer be accompanied by messages of encouragement (or blackhearted trickery) from fellow players.
Additionally, you won't catch fleeting glimpses of other players in your world as they go about their business elsewhere, see the bloodstains of defeated adventurers in-game, be able to embark on PvP invasions and co-operative play, nor will the World Tendency system continue to function. And the Old Monk boss fight will, alas, never be the same again.
After 9 years of reoccurring deaths and frustrations, but just as many triumphs of dedication, Demon's Souls online servers will terminate on February 28, 2018. Play online one last time, and share with us your best Demon's Souls moment! pic.twitter.com/knIgmXLqFW

— Dark Souls (@DarkSoulsGame) November 27, 2017
Although no definitive reason has been given for the servers' demise, the fact that Demon's Souls is now approaching its nine year anniversary and confined to the PS3 - a console thoroughly overshadowed by its successor - is probably all the reason you need. Although, if From Software wanted to add another reason that included the words "PlayStation 4 remake", I'd be happy accept that too.
Of course, this isn't the first time that Demon's Souls' servers have been threatened with closure. Atlas was poised to discontinue the game's online functionality in North America back in 2012. However, the servers were ultimately granted a last minute reprieve.
Sadly though, given that Sony, Atlus, and Namco Bandai have all made the announcement in unison this time around, a U-turn doesn't seem likely again. You do at least have a fair while before February 28th, so there's still ample opportunity to experience Boletaria with friends and enemies one last time.