Activision: we're doing "everything we can" to support Wii U
Six games due this autumn, compared to EA's none.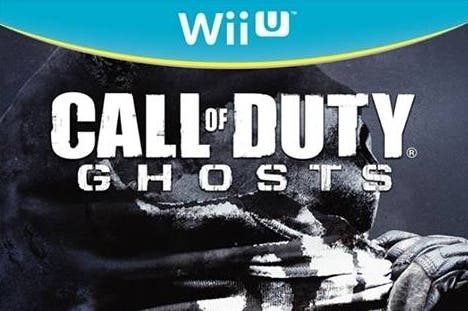 Activision has confirmed a line-up of six Wii U games this autumn and said it is "committed" to continuing support for Nintendo's struggling console.
The titles include Call of Duty: Ghosts - finally confirmed last night after months of speculation, Skylanders Swap Force, Angry Birds Trilogy and Angry Birds Star Wars.
TV tie-ins Wipeout Create & Crash and SpongeBob SquarePants: Plankton's Robotic Revenge are also headed the Wii U's way.
"As we have said before, we're committed to doing everything we can to support the Wii U, which is why we're excited to be bringing some of the most popular entertainment franchises in the world to the platform this year," explained Activision exec Eric Hirshberg, in a release sent out to press that centred around the company's choice to continue Wii U support.
"The Call of Duty franchise continues to be one of the most powerful forces in gaming and Skylanders continues to enchant new fans around the world," he continued. "Our studios have been hard at work creating brand new immersive experiences perfectly suited to the Wii U platform and our fall lineup has something for everyone."
Activision's decision makes it one of a small number of third-party publishers currently showing love to Wii U. Ubisoft continues to show it strong support, but Activision's big rival EA has made a point of deciding to drop the platform altogether.
"[Need for Speed: Most Wanted] was the last one we did," EA games boss Patrick Soderlund told Eurogamer at E3 2013. "Right now I don't have any other games in development for the Wii U."
EA's decision came after an earlier promise of "unprecedented support" for the console - a promise that collapsed after sluggish post-launch Wii U sales.