EA and Nintendo: the collapse of the "unprecedented relationship"
"Our job as game creators and executives is to be where the gamers are."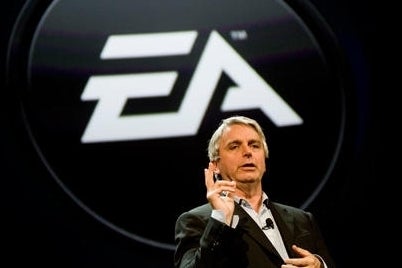 Just two years ago, during another typically sunny morning in Los Angeles, ex-EA boss John Riccitiello walked on stage at the Nokia Theatre to announce an "unprecedented relationship" with Nintendo.
It was June 2011 and the Wii was closing in on its 90 millionth console sold. With the world ready for new hardware, Nintendo seemed poised to make lightning strike twice. The Japanese company had a new touchscreen controller and, finally, an HD-capable console, and with PlayStation 4 and Xbox One seemingly still far away, Wii U was, briefly, the cool new kid in town.
"Over the years I've made appearances at E3 with console partners, but never before for Nintendo," Riccitiello began. "What brings us together today is a breakthrough in our relationship based on a stunning breakthrough in technology. What Nintendo's new console delivers speaks directly to the players of EA Sports and EA Games."
Riccitiello gave examples of EA's vision. A new Madden title could have instantly-available stats via the GamePad, he suggested, or a fresh Battlefield game would be able to use DICE's meaty Frostbite engine and the Wii U's graphical power. Other benefits of the system would include easy-to-access online multiplayer and the ability to provide a constant stream of game-extending DLC.
It's easy to see why the prospect had EA drooling. Nintendo had a huge existing Wii userbase and a new console ready to be filled with the publisher's slate of games. And it would strike first with fresh hardware at the tail end of a long - too-long - console generation.
Fast forward a year later to the Wii U's launch in Nov 2012, and far slower console sales than expected. EA released a FIFA and a Madden game (the former with fewer features than on other platforms and the latter only in North America). It also provided delayed ports of Mass Effect 3 and Need for Speed: Most Wanted (with existing DLC included on-disc, and later expansions simply missing).
Nintendo's online systems were better than the Wii's, but the console's included hard drive sizes and shaky eShop download speed meant most publishers ignored DLC altogether. And then, just six months into Wii U's life, EA revealed that it no longer had any Wii U games in development. The "unprecedented partnership" had come to an abrupt end. In total, EA made four Wii U games.
"[Need for Speed: Most Wanted] was the last one we did," Patrick Soderlund, boss of EA Games Labels, told Eurogamer during an interview conducted at E3. "Right now I don't have any other games in development for the Wii U. We are, frankly, hard at work with what we have in front of us and with the PlayStation 4 and the Xbox One. We're focusing on those for now and getting that right.
"When you have new technology like these two platforms represent and you have game teams focused on it, you can only do so much. And even though we have a lot of people we have decided for now... and I can only speak for my label... that we focus on the previous platforms, PS3 and Xbox 360, as well as PC, Xbox One and PS4.
"For now."
It's hard to believe that a company the size of EA could lack for resources, but this year's financial results saw EA fall short of its own targets. It was for this reason that Riccitiello quit, the company triggered even more lay-offs and announced the cancellation of several under-performing franchises. It's not that EA didn't have the resources, then, but that it no longer had the resources spare for a lower-priority console.
When you run a business - and we all run businesses - you have to make decisions that are good for the consumers, and the people who work inside this company and good for our shareholders.

Patrick Soderlund, boss of EA Games Labels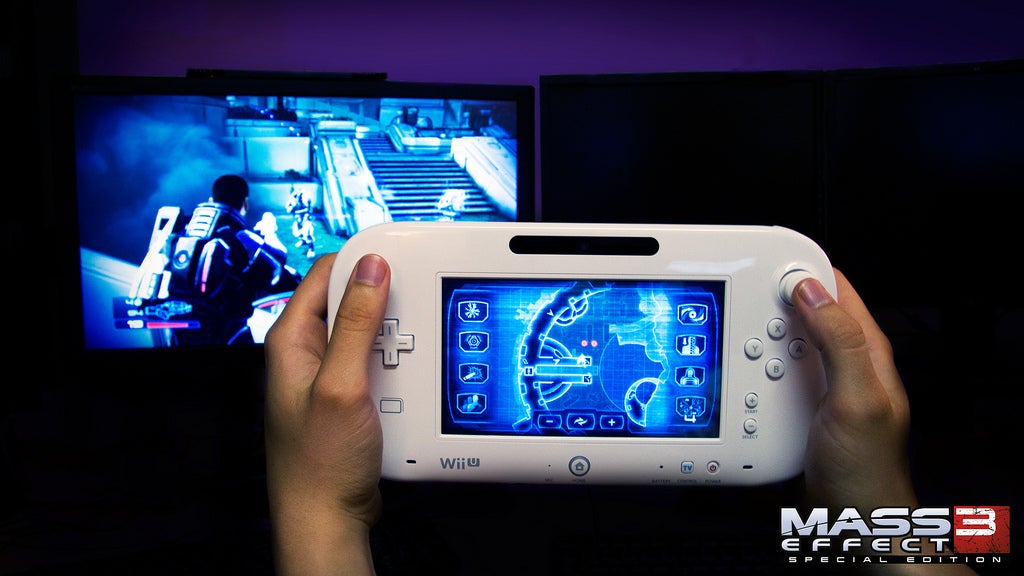 "My guess is that EA saw poor share on the Wii and Nintendo promised to help it gain greater share on the Wii U, and EA hadn't seen enough progress to give it confidence that it should continue support," explained Michael Pachter, famed video game analyst and managing director of equity research at Wedbush Securities.
"Add to that the fact that EA missed its financial targets last year, and went through a comprehensive review of spending that didn't generate a return," Pachter continued. "It is highly likely that in this review, it determined that it was not profitable on incremental R&D spending for Wii U, and it couldn't see the poor-selling console turning the corner in the next year or two."
EA's Soderlund confirmed to Eurogamer that the decision to abandon Wii U - at least for the time being - was business-orientated, with the simple fact that Nintendo hadn't sold enough consoles to blame.
"When you run a business - and we all run businesses - you have to make decisions that are good for the consumers, and the people who work inside this company and good for our shareholders," Soderlund explained. "We put our eggs in the basket where we think they'll matter the most. I understand some people will be disappointed by that."
"Our job as game creators and executives is to be where the gamers are. Frankly, it's as simple as that."
But EA is still supporting many other consoles. For FIFA 14, EA Sports will launch the mega-selling football franchise on the original Wii but not Wii U. It will launch for PC, PS3, PS4, Xbox 360, Xbox One, on mobile, on 3DS, on PSP, on Vita and even for the decade-old discontinued PlayStation 2 but not Wii U. It's the first time a FIFA game has failed to launch on a Nintendo platform in over a decade, and rekindles memories of EA's decision to drop support of Sega's much-loved but ill-fated Dreamcast console.
Listen, we went out in strong support of the Nintendo Wii U.

Andrew Wilson, boss of EA Sports
"Listen, we went out in strong support of the Nintendo Wii U, and we actually built a number of games as a company including FIFA for the Wii U," EA Sports boss Andrew Wilson told Eurogamer when we asked why there would be no FIFA 14 on the platform.
"For us, in all honesty, the take-up there around sports gaming on that platform wasn't where it needed to be in order for the continued support of FIFA on that platform at this time. The reality was it wasn't there. We have to build and invest in games for the broad gamer base so we can ensure we deliver the best possible games."
But it's hardly surprising that Wii U owners - even those who are FIFA fans - avoided last year's title. It included fewer features than its PS3 and Xbox 360 counterparts, such as the First Touch system and the FIFA Street skill system. At the time, EA told Eurogamer that the disparity between versions was the fault of it having been busy building up a Wii U-specific FIFA framework to use in future entries - versions which now may never see light of day.
"Listen, I think we built a really solid game," Wilson said at E3 in the game's defence. "We were very happy with the game. We did the best to take advantage of the capabilities and the features of the Nintendo Wii U. Fun is a subjective thing. But what I can say is we put everything we could into making that the best possible game with the tools we had at hand."
Both Wilson and Soderlund suggested that EA's current stance on Wii U is not necessarily set in stone - the publisher could potentially return at some point in the future, but only if Nintendo turns around the fortunes of its struggling console.
"Nintendo's a fantastic partner to us," Wilson said. "We've had a long relationship with them. We certainly never count them out. I know they are working diligently to grow their install base and grow their install base of sports gamers, which by default will grow their install base of FIFA gamers. And as that happens we may be given cause to re-evaluate where we go and what we focus on."
We talk to EA all the time. In the end this is simple business.

Reggie Fils-Aime, Nintendo of America boss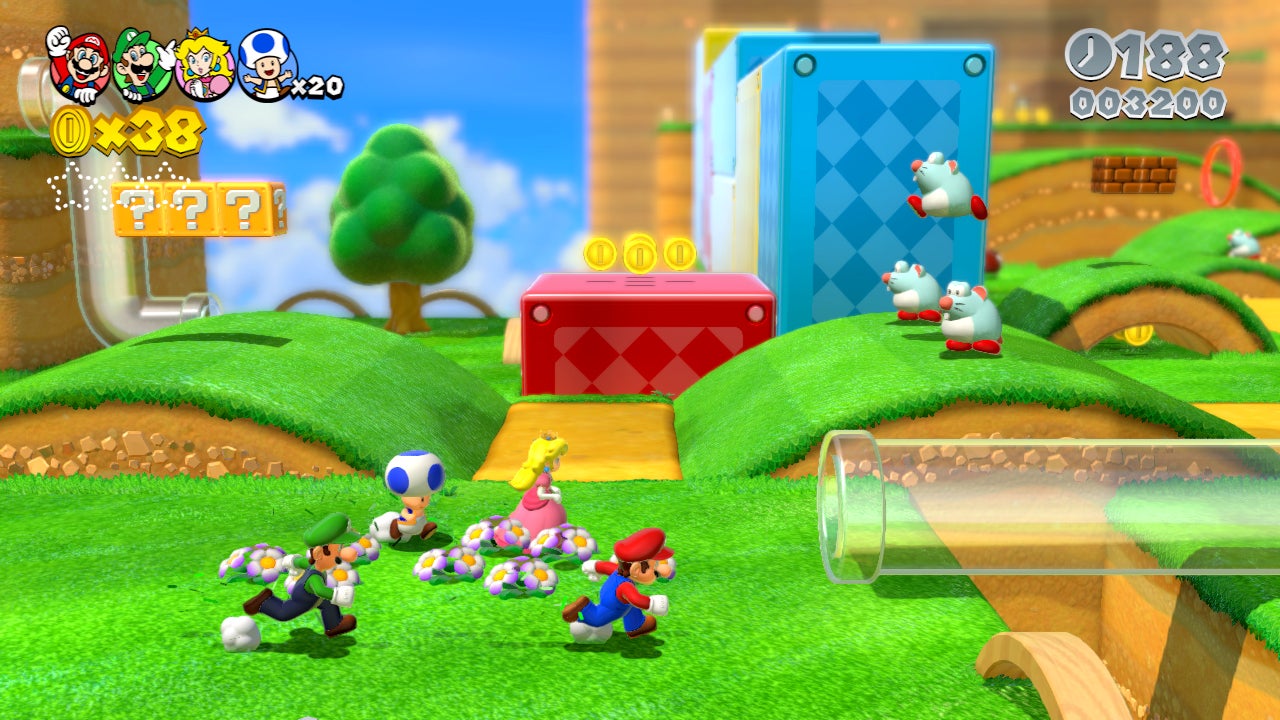 Nintendo declined to comment on the loss of EA's support when contacted by Eurogamer, but executives have mentioned it in interviews and even said they understand the decision.
At E3 in June, Nintendo of America boss Reggie Fils-Aime told Polygon it was up to Nintendo to increase the Wii U's install base, not EA. "We talk to EA all the time," he said. "In the end this is simple business. First party needs to drive a large diverse install base for publishers to create content to take advantage of that install base.
"That is what we are looking to do, you know for any publisher what they want to say to themselves is that we have game X and we are confident that we can sell game X not only to pay off the investment but to make a profit on that game."
It's clear that right now, EA does not feel it can make a profit on Wii U.
---
It's difficult to determine exactly how long it took for cracks in the EA-Nintendo relationship to appear, but the fact that EA never announced any further games for Wii U beyond its initial quota suggested that it may have already become more cautious of its chances by the console's disappointing launch.
It's likely that platform decisions for EA's spring 2013 blockbusters Dead Space 3 and Army of Two: The Devil's Cartel were made before Wii U was a known quantity. Yet the developer of another spring EA game, Crysis 3 studio Crytek, suggested a Wii U port would have been possible - EA was just uninterested.
As an independent company that deals with EA solely for its Crysis series, Crytek has been more open with its comments about Wii U than the EA mothership. As early as April 2012 - 10 months after the EA-Nintendo relationship was announced - a Crytek employee was heard to say that there was a "fat chance" of Crysis 3 appearing on Wii U. Subsequent clarification made it clear that Crytek itself had been working on an Wii U version, but that it "had to die" due to a lack of interest from EA.
I'd love to see it [Crysis 3] on Wii U, but what I love to see and what gets done at the end of the day are two different things.

Cevat Yerli, Crytek boss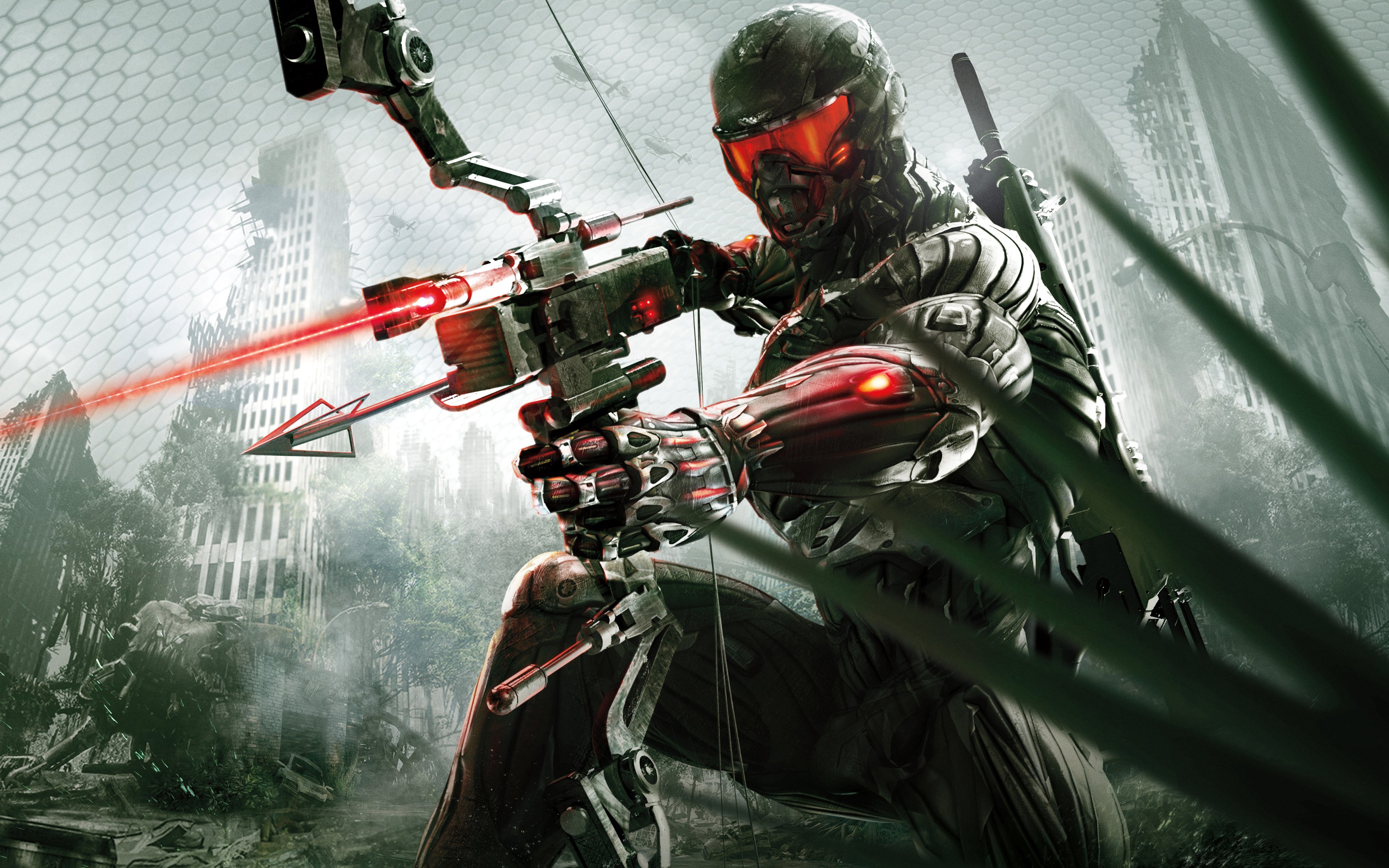 "I'd love to see it [Crysis 3] on Wii U, but what I love to see and what gets done at the end of the day are two different things," Crytek boss Cevat Yerli explained in January this year, before the game launched. "If that business decision doesn't make sense, or seems to not make sense for them, it's... not possible for us to make it. We can't publish ourselves, and that's the bottom line."
It's hard to hear that EA actively shunned a Wii U version of Crytek's shooter and not see it as some kind of barometer for the company's waning interest. It's also not difficult to imagine the kind of discussions that went on in EA's Redmond boardroom in the months that followed Riccitiello's E3 2011 speech, as the company pondered less-than-stellar Wii U sales predictions while Sony and Microsoft representatives dropped off the latest dev builds of Orbis and Durango.
With none of EA's major spring slate headed to Wii U and just the delayed port of Need for Speed: Most Wanted still left on the horizon, the unprecedented relationship was very much on the rocks. EA cemented the break-up with its next announcement: that its upcoming major wave of games would run on DICE's Frostbite 3 engine, which it claimed was not Wii U-compatible. The framework will be used in 15 upcoming titles, including Battlefield 4, Need for Speed: Rivals, Mass Effect 4, Dragon Age: Inquisition, Mirror's Edge and its unannounced Star Wars games. Wii U will miss out on them all.
By way of explanation, DICE technical director Johan Andersson claimed via Twitter that "FB3 has never been running on Wii U. We did some tests with not too promising results with FB2 and chose not to go down that path." Would EA now have the same technical problems with Frostbite on Wii U had the console been selling like hot cakes? Or was EA simply eyeing a less-than-spectacular return on Wii U releases? "It's both," Patrick Bach, executive producer of Battlefield at DICE told Eurogamer.
If the Wii U was immensely popular we would probably put more focus into seeing how we could mitigate this.

Patrick Bach, Battlefield executive producer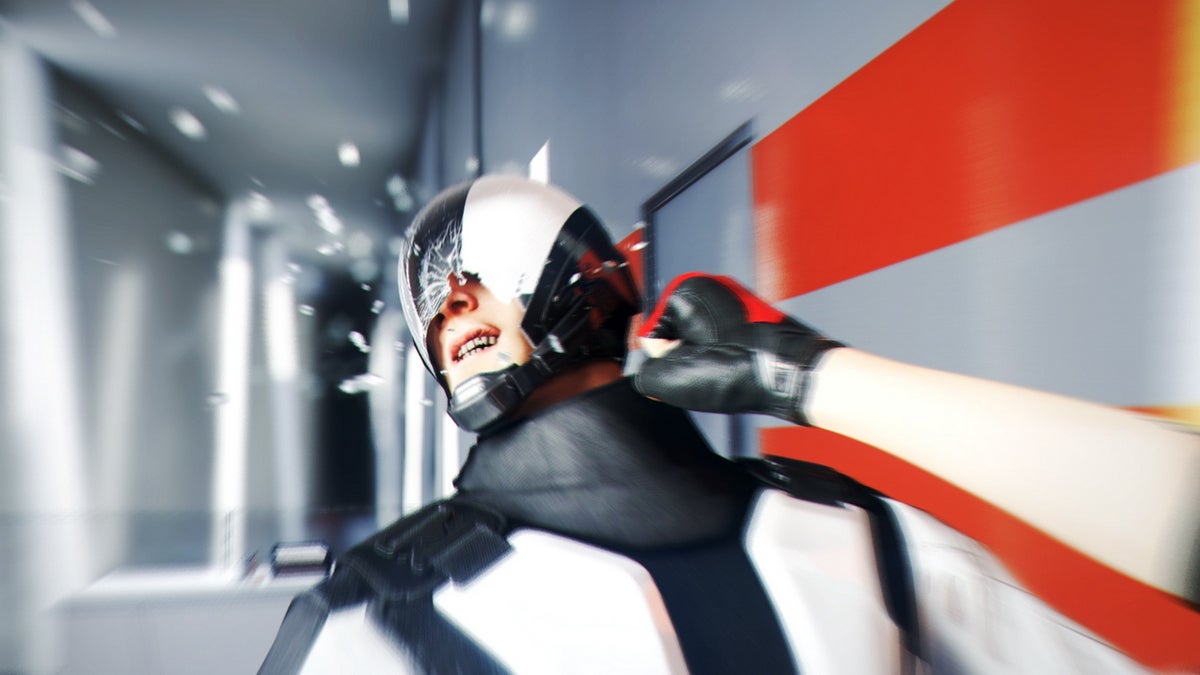 "If the Wii U was immensely popular we would probably put more focus into seeing how we could mitigate this, because it is a technical problem," Bach said. "It is a technical problem at its core because the Frostbite engine is not designed to run on that hardware, and the hardware is quite different from the next-gen consoles and the previous gen consoles."
But the Wii U is at least as powerful as current generation consoles and Frostbite 3 is designed to be scalable - we'll see current-gen versions of Battlefield 4, for example. With Frostbite 2 appearing to work on Wii U fine, does the argument about having technical difficulties really still stand up?
"From our perspective it's not as powerful as it should be to be able to run a Battlefield game," Bach responded. "Straight out of the box, as in Frostbite 3, it doesn't run that well on the Wii U, which means it takes a lot of time and energy from us that would then take from something else.
"So, we made the decision to say, no, let's not take away the focus from the PlayStations and the Xboxes and the PCs to do this. At the end of the day it's about focus and priorities. If we could press a button to move it over to Wii U, of course we could make a Wii U SKU, but it would take some substantial time to do it. I know some fans get very upset when we say that, but it's true. There's a reason why not all games are on the Wii U platform."
And again, should Nintendo turn around Wii U's fortunes, DICE is open to returning to the platform, Bach concluded.
"Absolutely. Of course. There's no reason why we couldn't focus down and make a Nintendo GameBoy version of it as well. It's all about where you put your focus and how you scale things. Where do you scale down? Where do you put your team efforts?
"We need to do what is right for the franchise and what feels right in our gut. If you have to scale your game down in the wrong places too much, then you lose some of the core values of what your game stands for. It's complicated. It's more complicated than people would like it to be. I would love for us to be able to be on Samsung TVs as well, but we have to draw the line somewhere."
We need to do what is right for the franchise and what feels right in our gut.

Patrick Bach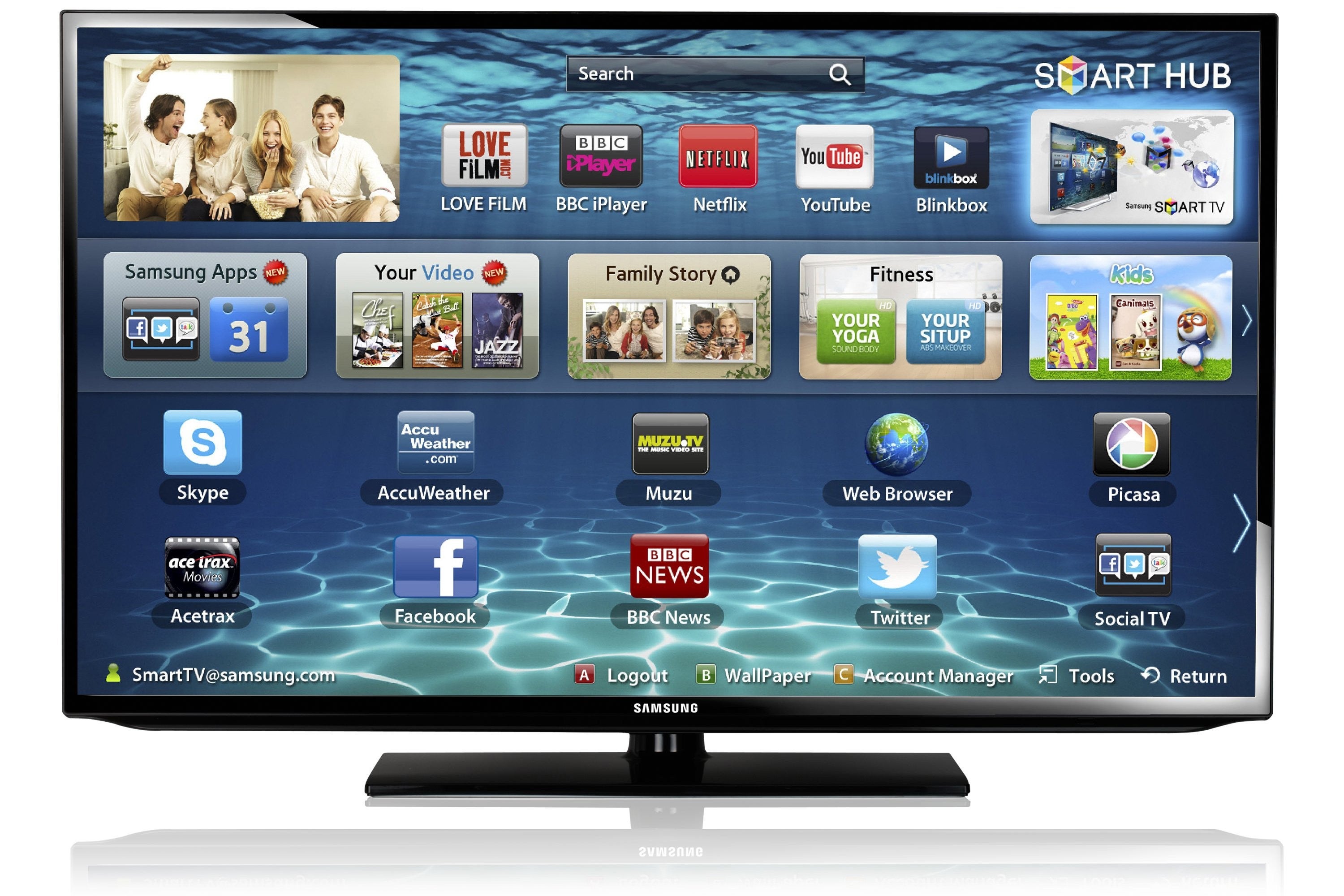 EA is responding to the platforms it thinks it will turn a profit on, then, but as Soderlund said, you would expect nothing less from any other business. Ubisoft, while remaining as one of the Wii U's strongest third-party supporters, has still reorganised its 2013 Wii U slate with the same mentality. It attracted the ire of countless Nintendo fans for ditching Rayman Legends' Wii U exclusivity. Yet it did so to make sure that Legends would be available for a wide audience after analysing Wii U launch sales.
"This is not just an EA issue," agreed Piers Harding-Rolls, senior analyst and games boss at UK-based IHS Screen Digest. "Most publishers will be looking for Nintendo to generate platform momentum before committing significant investment at this stage. We expect Wii U sales to pick up in line with the release of big hitting titles and increased marketing support. But overall we expect Nintendo to lose significant market share this generation compared to last gen."
And it might be some time before Nintendo is able to build up a strong enough Wii U userbase that publishers are happy with the risk, Harding-Rolls concluded.
"Nintendo's short term plan is to generate momentum through first party games and to then stimulate increased third party investment. This still means, however, that we are unlikely to see significant third party releases until the end of 2014."
"My bet is that once Wii U gets a respectable installed base (say 15-20 million units), EA will look at supporting it again, as it might be able to sell sufficient units of its big games to turn a profit," Pachter added, explaining that even mainstream EA releases can find it hard to penetrate Nintendo's userbase. "It is unlikely that FIFA on Wii U would penetrate many more than 10 per cent of the installed base, and it might not justify the incremental cost to make the game for only 500,000 units sold."
Until then, though, Wii U owners will have to make do, on the whole, with Nintendo-made games. Nintendo president Satoru Iwata has said that his company can re-establish third-party support, but its focus is fixed squarely on fueling console sales through its heavy-hitting brands: Mario, Donkey Kong and Zelda.
Our focus is, first of all, to regain the momentum of the Wii U towards the end of this year, and then we'll try to establish successful third-party Wii U software titles.

Satoru Iwata, Nintendo company president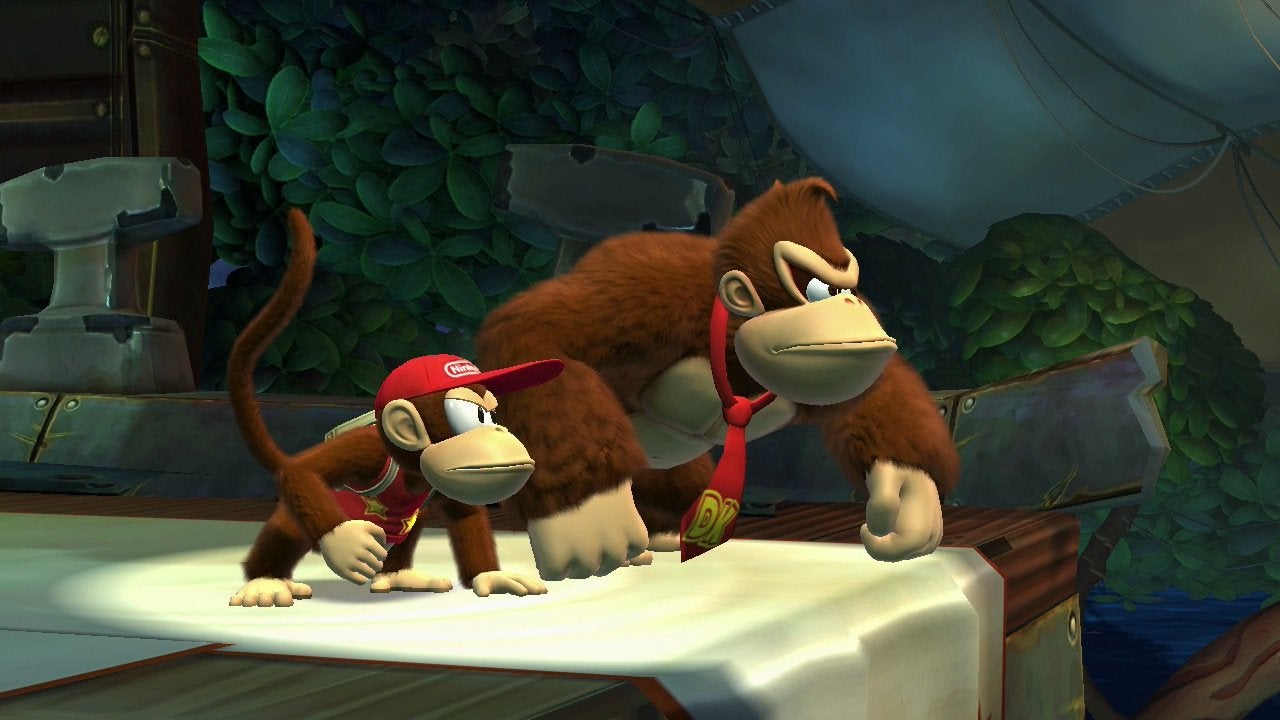 "Our focus is, first of all, to regain the momentum of the Wii U towards the end of this year, and then we'll try to establish successful third-party Wii U software titles," Iwata told IGN at E3. "I believe in the importance of third-party support for Nintendo platforms. I'm very willing to change the current situation."
According to Harding-Rolls, Nintendo is better equipped than its competitors in the console game space to suffer from a lack of third-party support. "Although missing mainstream favourites such as FIFA or Madden and enthusiast titles such as Battlefield is a blow, Nintendo's portfolio of games IP is so strong that the lack of third-party support is less of a PR issue to Nintendo than it would be to Sony or Microsoft," he said.
Pachter's assessment is more to the point: "The lack of third-party support makes the Wii U more of a dedicated Nintendo software player than any device prior.
"That makes it like Apple TV."
It would be great for Wii U owners if all third-parties supported the console with a wide variety of games, of course, but the blame for the current lack of interest in the platform by publishers correlates directly with the blame for the current lack of interest in the platform by the public. Nintendo has yet to convince a large enough slice of the population to buy a Wii U, which in turn is keeping publishers cautious about lending it their support.
It remains to be seen whether EA will rejoin the Wii U at some point, but in the short term at least, the battle lines for this Christmas' crucial sales season are already drawn up. Nintendo has big hopes of its own, of course: Super Mario 3D World, in my own opinion the best multiplayer Mario platformer ever made, an HD remake of fan-favourite Zelda: The Wind Waker, plus Donkey Kong Country: Tropical Freeze, Sonic games from Sega and a smattering of AAA support from Ubisoft. But, without EA, there is no doubt that Wii U will face its difficult second Christmas more isolated than its first, and now alongside two huge new platforms hungry for your attention.
Additional reporting by Wesley Yin-Poole.