Wii U to miss out on 15 EA games using Frostbite Engine 3
UPDATE: EA currently has "no games in development for the Wii U."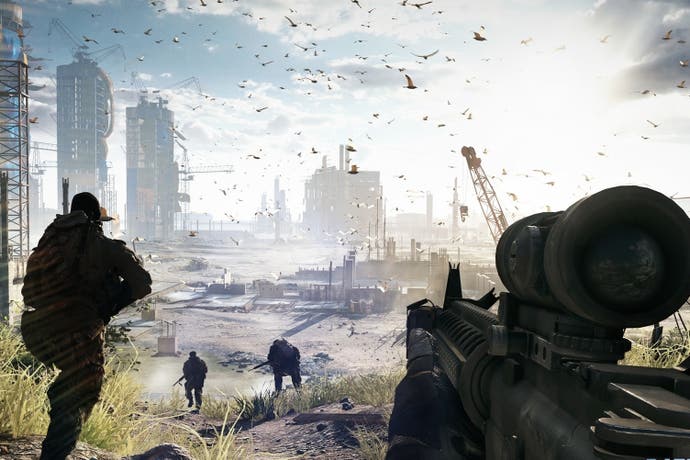 Update: EA has clarified that it currently has "no games in development for the Wii U" in a statement to Kotaku.
EA supported Nintendo's new console initially with ports of older titles like Mass Effect 3, Need For Speed: Most Wanted, FIFA 13, and Madden 13, but this was merely the publisher fulfilling its part of its partnership with Nintendo from E3 2011 wherein then-CEO of EA John Riccitiello stated at Nintendo's press conference that "Nintendo's new console will produce brilliant high-definition graphics and new gameplay opportunities. We look forward to seeing great EA content on this new platform."
This doesn't necessarily mean that EA will never develop for Wii U, but it doesn't sound terribly promising.
Original story: EA is going to skip the Wii U for 15 of its upcoming titles - including Mass Effect 4, Dragon Age 3 and its unannounced Star Wars games - due to the console's incompatibilities with DICE's Frostbite Engine 3.
DICE technical director Johan Andersson explained on Twitter that the Frostbite 2 engine wasn't running well on the Wii U, so it decided to abandon efforts to get its successor on Nintendo's latest console. "FB3 has never been running on WiiU. We did some tests with not too promising results with FB2 & chose not to go down that path," he wrote.
Elsewhere, Frostbite technical director Stefan Boberg noted that 15 games are currently in development at EA using Frostbite Engine 3 including Battlefield 4, Mass Effect 4, Dragon Age 3, Army of Two: The Devil's Cartel, Need For Speed 2013 and its unannounced Star Wars titles from Visceral and DICE. (Thanks, NeoGAF.)