Activision speeding out Fast and the Furious console tie-in
Play to Vin.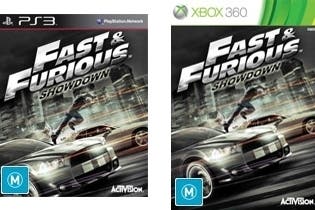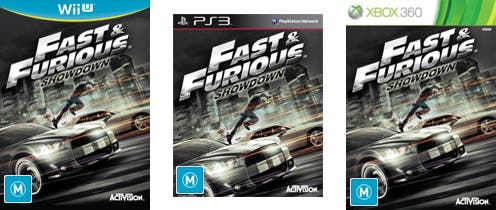 Activision is tooling a new Fast and the Furious console tie-in for PlayStation 3, Wii U and Xbox 360, leaked box art suggests.
Product pages for Fast & Furious: Showdown have appeared on Aussie retailer EB Games. An new Australian ratings board listing reveals the game's developer as Firebrand Games, which worked on Wii and 3DS versions of Need for Speed: The Run (thanks, Sacra).
Showdown will apparently link the Vin Diesel-fronted franchise's upcoming sixth film with earlier instalments.
A blurb for the game promises a mix of racing, heists and teamwork, with an emphasis on racing alongside your crew (be that in multiplayer, or with AI racers).
There's no word of when it might hit the streets. Fast & Furious 6 is due to launch on 24th May - so presumably sometime around then.
We've contacted Activision for more information and will update if we hear back.