A Light in Chorus is the prettiest game you've never heard of
I want to go to there!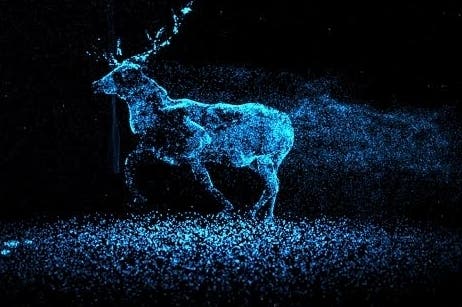 "If we do not develop adequate images we will die out like dinosaurs," said director Werner Herzog. It's a sentiment that's as true in games as it is in film and former art students Eliott Johnson and Matthew Warshaw have created some of the most striking imagery the medium has seen in their upcoming exploration game A Light in Chorus.
Vaguely resembling a more ethereal take on the minimalist, negative space-focused stylings of The Unfinished Swan - only smothered in phytoplankton rather than paint - A Light in Chorus is certainly a dazzling game to look at.
It's still very early in development, but I caught up with Eliott Johnson over e-mail to discuss the planned concept for the gorgeous title.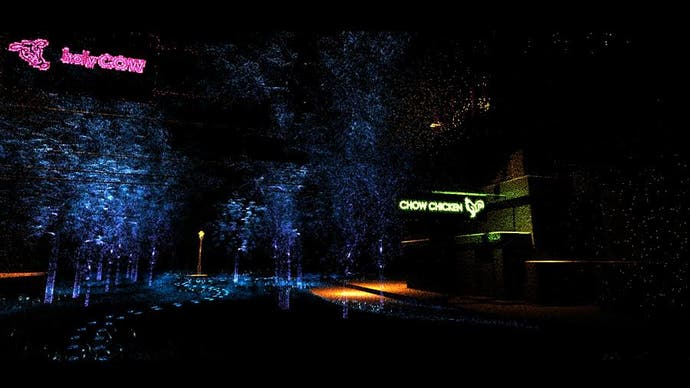 "Allowing our entire game world to be constructed of particles offers us an enormous amount of potential gameplay mechanics which we're constantly exploring," he said. "One of the ideas that's most exciting to us is how this allows for objects in the game to exist in a multitude of states, and that the boundaries of what we might consider 'objects' become indefinite and flexible. A lot of the gameplay revolves around points being reorganised and reconstructed into different objects (this would be the thinky/puzzly side of things). Likewise narratively, we're interested in how this enables us to tell multiple overlapping stories, as opposed to a single grand narrative that you uncover incrementally."
Johnson noted that you'll be able to switch between a first and third-person perspective as you control a swarm of glowing particles. "One of the early things we prototyped involved coming across a rowboat in the landscape, morphing into it (which acts as a kind of memory for your character) and then later turning back into it to cross a river." Johnson said he wasn't sure if this specific example would make it into the game, but the devs are thinking along these lines. I mean, who wouldn't want to morph into various objects like the world's prettiest T-1000?
While there will be puzzles based on changing shape and interacting with the environment, Johnson said that he doesn't want it to be too mentally taxing puzzle-wise as the goal is for it to be fun to just purely explore. "We're trying to build a world that's open and responsive enough to be enjoyable on a purely sensory level, without necessarily having to solve anything," he explained.
A Light in Chorus is being developed for PC, but Johnson noted that it could appear on other platforms too, though it's too early to think about that sort of thing. Based on its dreamlike visuals alone, I'd say it's definitely one to keep an eye on.