80 Days dev's King-Arthur-inspired narrative strategy adventure Pendragon out this month
Gawain to launch on PC.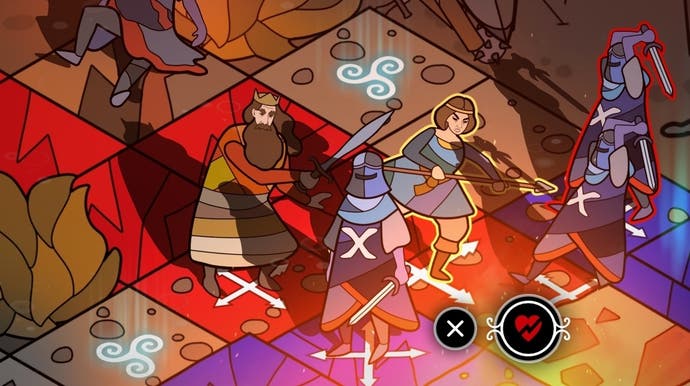 Pendragon, the Arthurian-legend-inspired narrative strategy game from 80 Days and Heaven's Vault developer Inkle Studios, is coming to PC on 22nd September.
Inkle's latest endeavour transports player back to the year AD 673, with Camelot on the brink of destruction. Sir Modred's deceit has left the fellowship of the Round Table in disarray, leaving players with the task of traversing the treacherous Britain of the Dark Ages in order to assemble a ragtag band of knights, heroes, and peasants to aid King Arthur in battle.
Pendragon is something of a departure for the ever-reliable Inkle, whose previous output has largely remained laser-focussed on whipping up a wondrously compelling yarn. While the studio's latest does promise a story-rich adventure, full of "love, suspicion, revenge, sacrifice and murder", its narrative elements are this time intertwined with a "deeply strategic" turn-based combat system, pitting players against the likes of bandits, brutish knights, and deadly creatures as their adventure unfolds.
Play-throughs aren't predetermined, either, and players are given a choice of leads at the start of a game. Each one has their own personality which affects the trajectory of the story - Morgana le Fay is said to be treacherous, for instance, while Queen Guinevere is haunted by her mistakes - and Pendragon's narrative will shift further depending on the choices players, and their opponents, make along the way.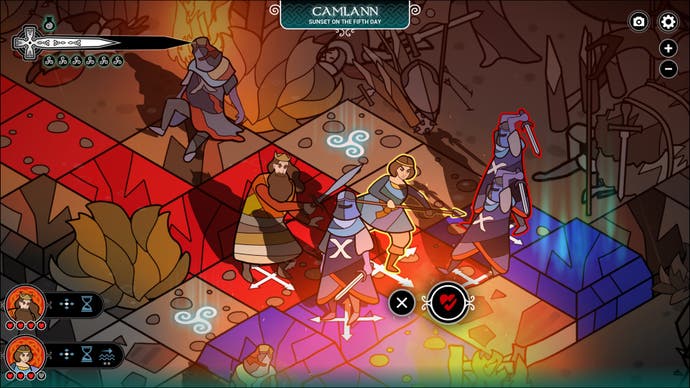 "Will Sir Lancelot be reunited with Queen Guinevere? Will she spurn him, or embrace him?," teases Inkle, "Will Sir Kay ever forgive Sir Gawaine for siding with Sir Mordred? Can Morgana le Fay be trusted? Where is Merlyn? Who lies buried in Mordred's graveyard? Who is the archer in the woods? What has become of Excalibur?".
It all sounds rather wonderful then, and there's plenty of reason to be excited given Inkle's exceptional past work. Pendragon will be available on GOG and Steam when the battle for Camelot begins in earnest on 22nd September.